5 Ways to Beat the Holiday Blues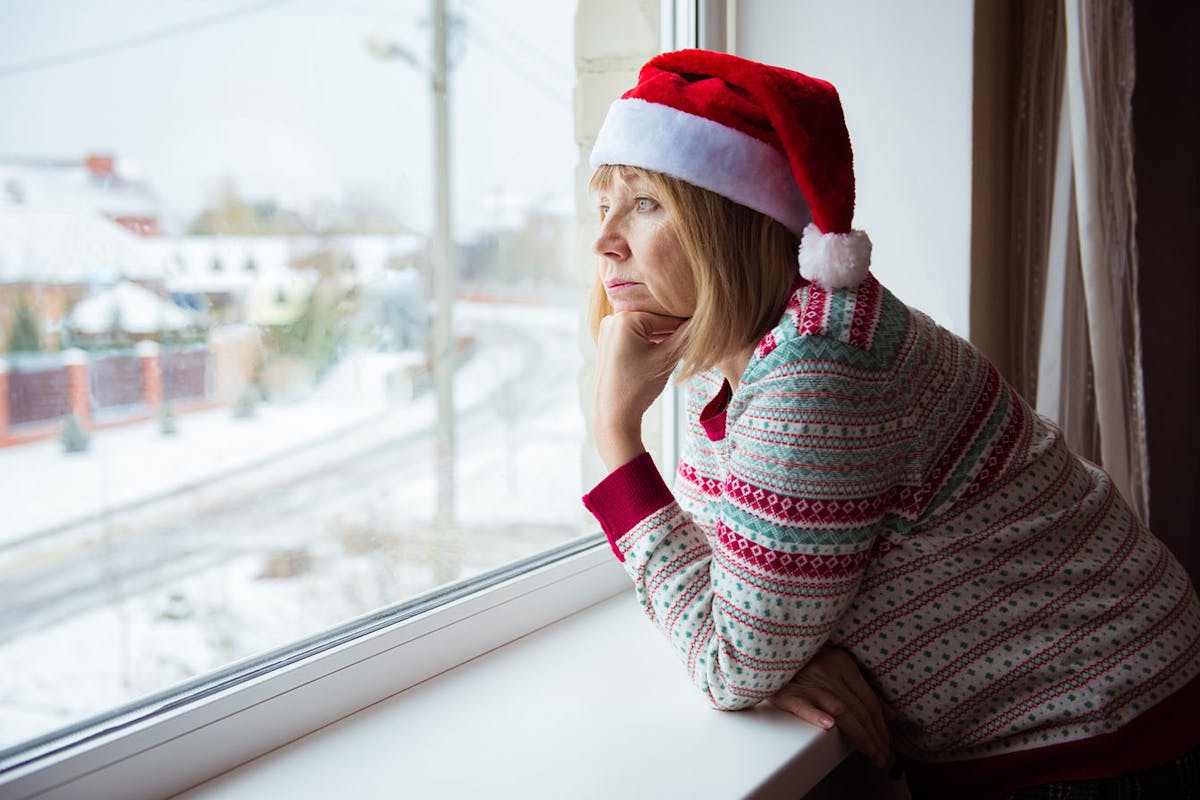 Despite the hype, the holidays aren't a festive time for everyone. Those who have lost a loved one or are struggling with a chronic health condition might find the season lonely. If you are a senior who has a mobility issue, leaving home on wintry days may be difficult or even dangerous.
This year seniors face a new challenge: the COVID-19 pandemic. It can make the holidays feel especially isolating. As we head into the cold, snowy months, these tips may help prevent you from developing a case of the post-holiday winter blues.
5 Ways to Prevent the Holiday Blues
Arrange virtual gatherings: The coronavirus has many older adults sticking close to home and avoiding contact with people who aren't part of their household. While it's the best way to stay safe, it can be lonely, especially during what should be a happy holiday season. Fortunately, there are a variety of easy-to-use video chat services that allow you to connect with loved ones. Zoom and Skype are two that have free versions you can take advantage of whenever you choose. Facebook is another avenue for people to connect (or reconnect) with friends and family. If you do surf the internet, make sure you know how to do so safely. These tips can help you do that.
Connect with a support group: If you have lost a loved one recently or during a past holiday season, it might help to explore online support groups or bereavement programs. They provide an opportunity to get support from peers who have experienced similar struggles. To locate one, check with your local hospice or an online organization called GriefShare.
Take care of yourself: Feeling down can take a toll on your physical and mental well-being. It's important to eat right, exercise, and get good sleep. Adopting a healthy diet, such as the Mediterranean or DASH diet, is one step you can take to avoid the blues. It's also important to exercise most days of the week. It can help you feel more energetic, promote better sleep, reduce stress, and improve your overall mental health. The good news is, breaking exercise up into smaller increments of time can reap the same health benefits as working out for 30 continuous minutes. Resistance bands, walking, chair yoga, and tai chi are all senior-friendly forms of exercise to consider.
Enjoy a few laughs: Laughter is the best medicine. It is good for your body, mind, and spirit. Try to find humor wherever you can and enjoy a laugh or two every day. Watch sitcoms or enjoy a romantic comedy on television. Don't rely on just text messaging. Routinely make a point of having a video chat or phone conversation with a friend or loved one who makes you laugh. Keep a joke book on your coffee table or counter and read a few jokes each day.
See your doctor: If you think back and realize you are always down during the holidays or winter months, it's worth making an appointment to see your primary care physician. It's possible what seems like a case of the blues might actually be a condition known as seasonal affective disorder (SAD). A physician can provide a diagnosis and proper treatment.
Mobile Monitoring Units Provide Peace of Mind
For older adults who live alone or like to travel solo, investing in a mobile monitoring emergency call system might be an option to consider. With the press of a button, you can summon help from wherever you are. Call 1-844-203-5617 to learn more!