The Difference Between Aging In Place and Assisted Living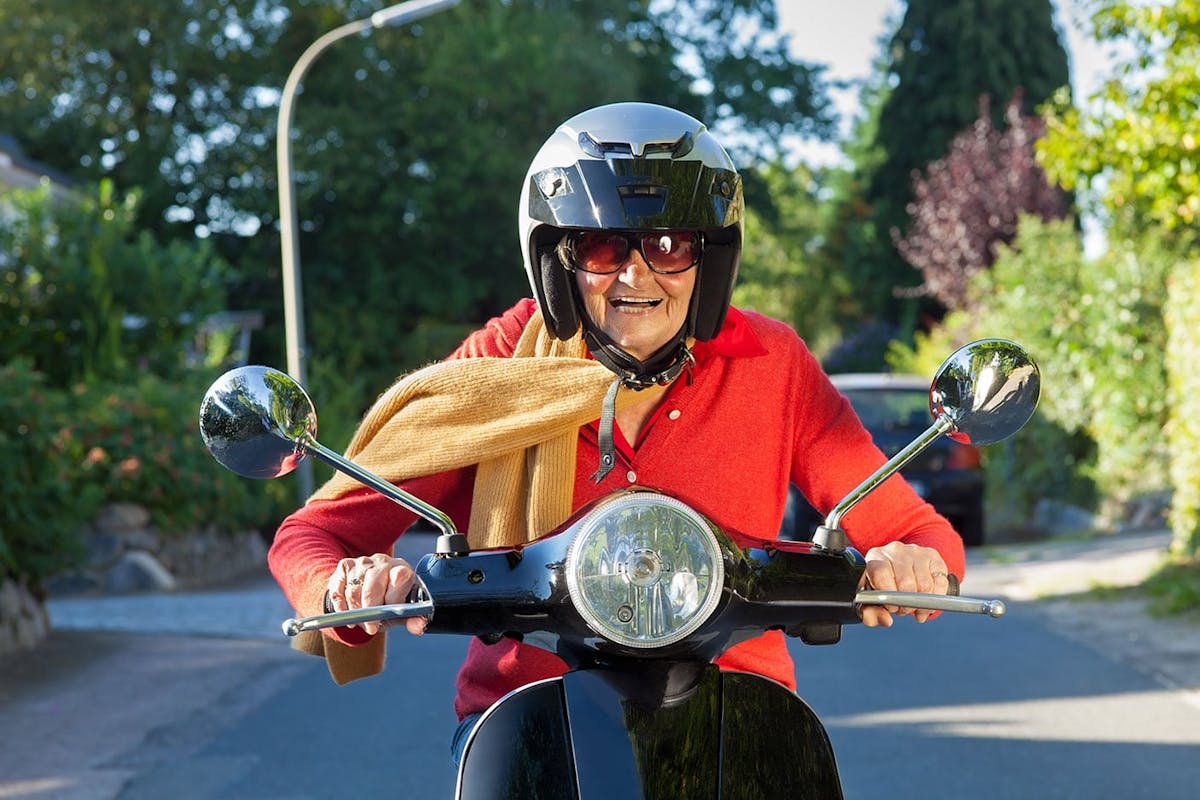 As medical alert experts, we've seen the majority of seniors and families prefer to age in place, comfortable in familiar surroundings and daily routine.
For the children of baby boomers and their parents, looming decisions of senior care and assisted living arrangements are closer than they appear. These can be scary subjects to approach with family, especially for those who view any change as an "end of life" adjustment, instead of a positive change better for all.
For those of us lucky enough to have the time or opportunity to even make a choice in the first place, the biggest question is having to pick between aging in place or other assisted living options, like a retirement community or care home.
Most Prefer To Age In Place
As experts in the medical alert community, we have millions of conversations every year with seniors and families about this very issue. The vast majority of people prefer to age in place, comfortable in familiar surroundings and daily routine. Supportive friends and family can still help with the shopping, maintenance, and other errands as needed, and as long your projected finances or retirement is stable, everyone is happy.
On the other hand, aging in place is often riskier than assisted living. Seniors spend more time alone, unattended in a fall or heart attack. In extreme cases like these, living alone leads to a worse outcome than if help was notified sooner. This is a major concern that is easily fixed with a medical alert device.
Without supplemental protection like a Life Protect 24/7 alert pendant, however, an unexpected disaster or emergency threatens to change all of that.
Moving into an assisted living community offers its own set of positives and negatives that are worth exploring as well. For example, you won't have to modify an existing home to suit the needs of who's living there. Recurring home maintenance (especially if aging in a large, spacious home) or upkeep won't be necessary either.
Assisted living can also take the burden off families who are busy working to pay the bills. Even limited caretaking roles cost precious hours that can't be spared when times are tough and money is stretched thin. This is particularly true with demanding jobs where on-call or overtime requirements are common.
On the other hand...
Assisted living can be more costly. Nursing support, medical care, or luxury branded communities contribute greatly to higher figures. Also, consider what you're leaving behind. A household filled with a lifetime of memories? Friendly neighbors always willing to help out? Will you be closer or farther away from loved ones after moving?
Assisted living solutions have positives and negatives that each family needs to weigh for themselves. Fortunately, technology and medicine are allowing people to live longer, more fulfilled lives, so we're able to explore what works best for each of us.
Regardless of your living arrangements, If you need an emergency alert lifeline you can rely on, give Life Protect 24/7 a call today at 1-844-203-5617.