Hosting a Mother's Day Tea to Honor Family Elders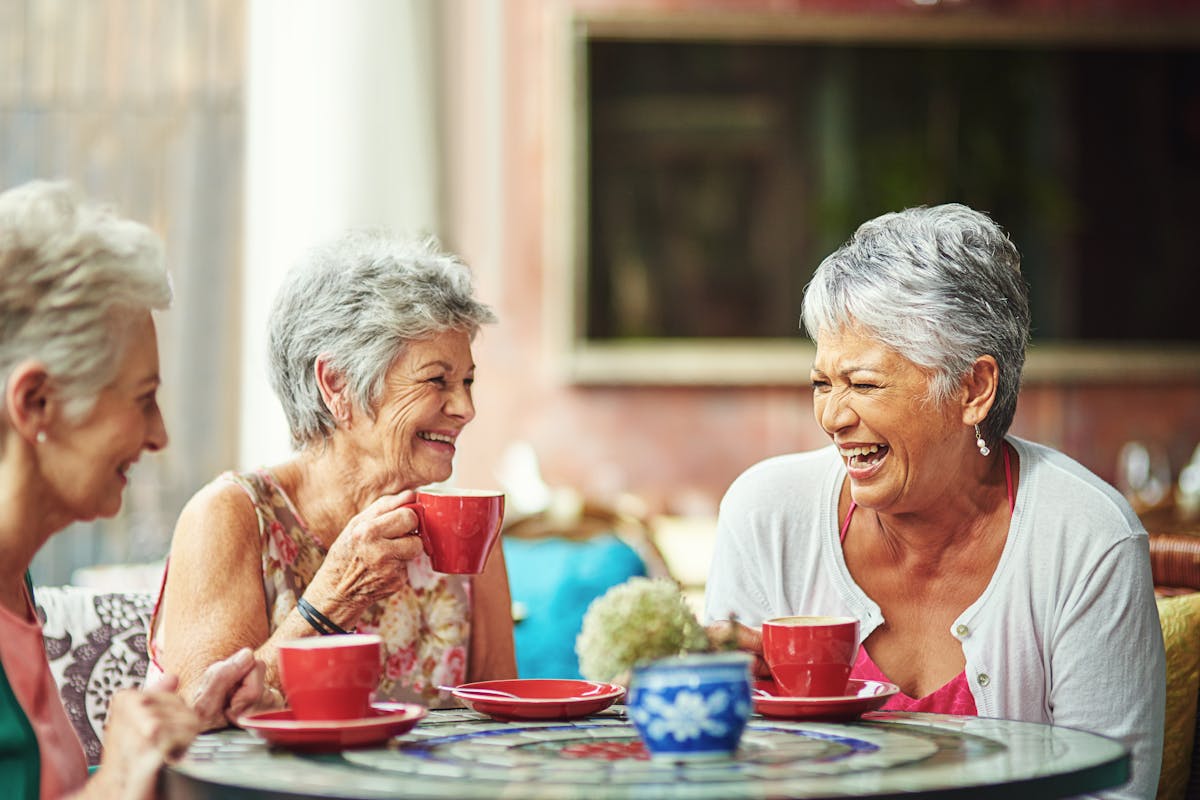 Mother's Day is celebrated every year on the second Sunday in May. It's a day we pause to celebrate the mothers and grandmothers in our lives. If you are trying to come up with a unique idea to honor your family elders this Mother's Day, consider hosting an intergenerational tea. It can provide you with an opportunity to gather several generations together for a few hours of fun.
Here are some suggestions for organizing a Mother's Day tea for your loved ones.
Planning an Intergenerational Mother's Day Tea
Think about your guest list: Before you can choose a location, think about who you want to invite. Will you limit it to family members or ask close friends to join the celebration, too? Once you have an idea about how many people will likely attend, you can begin the real planning.
Explore possible locations: Having a tea party can be as simple or as elaborate as you'd like. If you have the space to accommodate the event, hosting it in your own backyard could be fun. Or you can investigate tea houses in your area and book time for your party at one of them. Cafes or coffee houses that have a private room are another possibility.
Choose a party theme: Tea parties are often organized around a theme of some kind. Depending on the ages of your guests, you could go with a Disney theme. Other ideas are Downton Abbey, Somewhere in Time, or a Victorian tea party. In 2022, Mother's Day is the same weekend as the Kentucky Derby. That's another fun theme to use.
Plan a tasty menu: If you select a theme, the menu will likely be much easier to plan. But if you opt for a traditional tea party, you might want to serve a combination of savories and sweets. Miniature toasts, cucumber sandwiches, and tiny chicken salad puff pastries are tea party staples. As are treats like petit fours, coconut cherry macaroons, and small lemon poppyseed cakes.
Select a few teas: Don't forget to devote a little time to taste-testing for the star of the party—the tea. You'll have many options to choose from. You'll likely want your menu to include two to four different types of tea. Sites like Destination Tea and Whole Foods Market have online guides to help you choose a few teas that match your food menu and learn more about serving them.
Order party favors: If you'd like to send each family member home with a memento of this occasion, personal is probably best. It could be a small pot of fancy jam with a custom label. Or maybe you ask loved ones to email you photos ahead of time and use them to create a family ornament or calendar.
Finally, don't forget to inform guests about your theme ahead of time so they know how to dress. Otherwise, fancy hats and twirly dresses for women and bow ties and jackets for men are traditional tea party attire.
A Safety Solution for Seniors
If your aging parent or family elder lives alone, it's natural to worry about their safety. Being able to quickly call for help if they fall or have a medical emergency is vital. That's why a mobile medical unit is a solution to consider. In the event of a crisis, the user can press a button and quickly be connected with an emergency operator 24/7. Call 1-844-203-5617 to talk with an expert today!