Practicing Healthy Self-Care as a Caregiver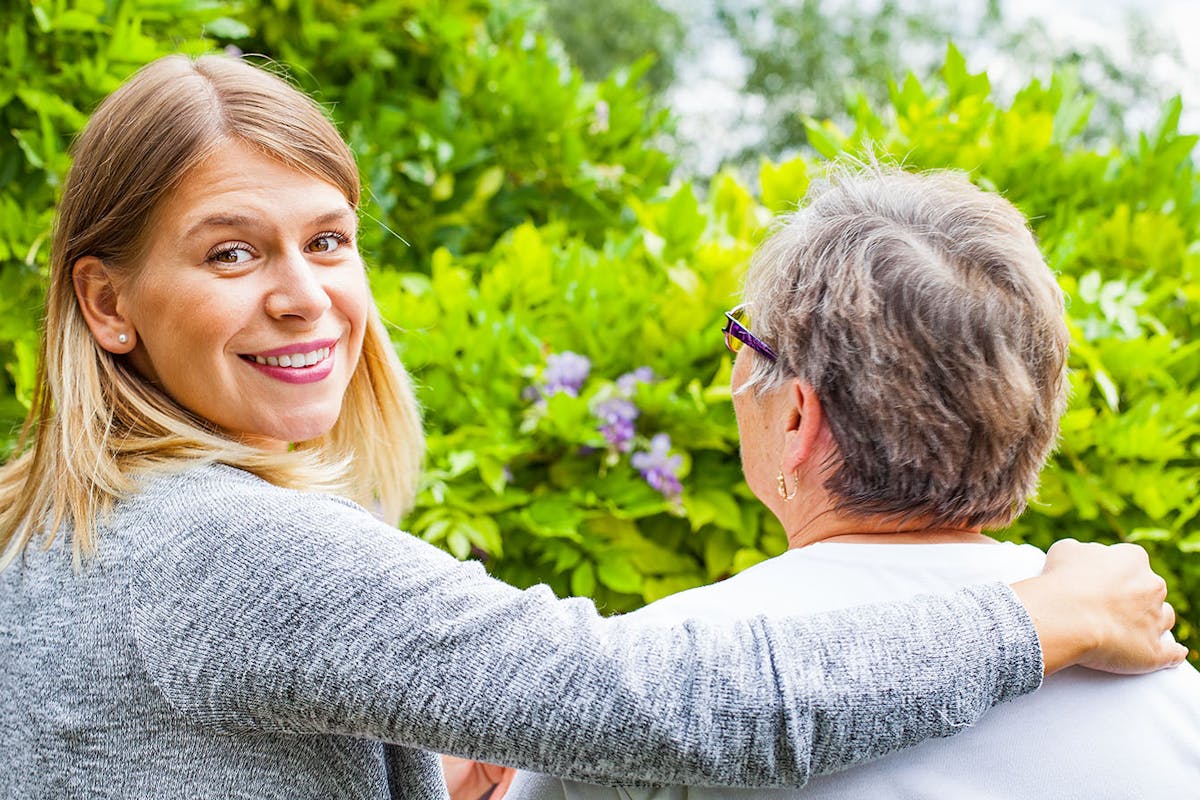 You can't give what you don't have. It's a reality many family caregivers don't realize until they experience a health crisis of their own. When you don't practice good self-care, it eventually catches up to you. If that happens, you won't be able to give your aging loved one the quality of care they need and deserve.
That's why it's essential for those caring for a loved one to learn what self-care is and how to practice it. Here are some suggestions for you to explore, from stress management to respite care.
Self-Care and the Family Caregiver
    1. Care for your physical needs.
Caregivers often put their own physical needs on the back burner. But while you might be able to get away with not caring for yourself in the short term, it just isn't possible for a prolonged period. Proper sleep, a healthy diet, and regular exercise are basic needs that must be met. If you feel guilty taking time for self-care, remind yourself it's a necessity and not a luxury. 
Should you experience a medical crisis of some kind, there may not be anyone who can adequately provide care for your loved one. For those without a backup caregiver, it might be necessary to enlist the support of a home care agency a few hours a week. If finances are an issue, contact your local agency on aging. Your county or state may have programs available to help.
    2. Stay in touch with your social circle.
While it's likely not realistic to think your social life will be as active as it was before you became a caregiver, it is vital to try to remain connected to friends and family. When you are isolated from loved ones, your risk for depression rises. So does the risk of developing unhealthy coping mechanisms, like smoking, consuming too much alcohol, or overeating.
If it's not possible to connect in person, take advantage of video chat platforms. Zoom, Skype, and FaceTime are three that are free and easy to use. Each allows for virtual conversations that are the next best thing to being there.
    3. Learn how to cope with and manage stress.
Stress and caregiving often go hand in hand. Juggling a senior loved one's needs with your own can be challenging. Learning how to manage stress in productive ways is important. Research shows chronic stress negatively impacts the body, mind, and spirit. It is linked to anxiety, depression, obesity, heart disease, and even memory loss.
A few healthy ways to beat stress that you can incorporate into your daily routine include walking, meditating, listening to music, gardening, journaling, painting, or playing with a pet. Fitness activities that teach and promote better breathing techniques also help reduce caregiving stress. Yoga and Pilates are two examples that can be practiced wherever you are.
    4. Join a caregiver support group.
One of the best ways to cope with the ups and downs of caregiving is to connect with peers. Talking with those who are walking a path similar to yours can bring you perspective and peace. Not only can fellow caregivers share advice for handling specific challenges you are facing, but they may also be able to help you manage the emotional issues.
If you'd like to join an in-person support group, the library or a nearby assisted living community might host one. Local Alzheimer's Association chapters usually offer them for families who have a loved one with dementia. Sometimes caregivers find it easier to connect with an online support group instead. Family Caregiver Alliance and ALZConnected are two to explore.
Emergency Medical Alert System
If you need peace of mind that your loved one is safe while you take a brisk walk around the neighborhood or head to the grocery store, consider purchasing a medical alert system. A mobile monitoring unit allows the user to summon help with the push of a button. Call 1-844-203-5617 to learn more!