Fun Summer Picnic Ideas and Menus for Seniors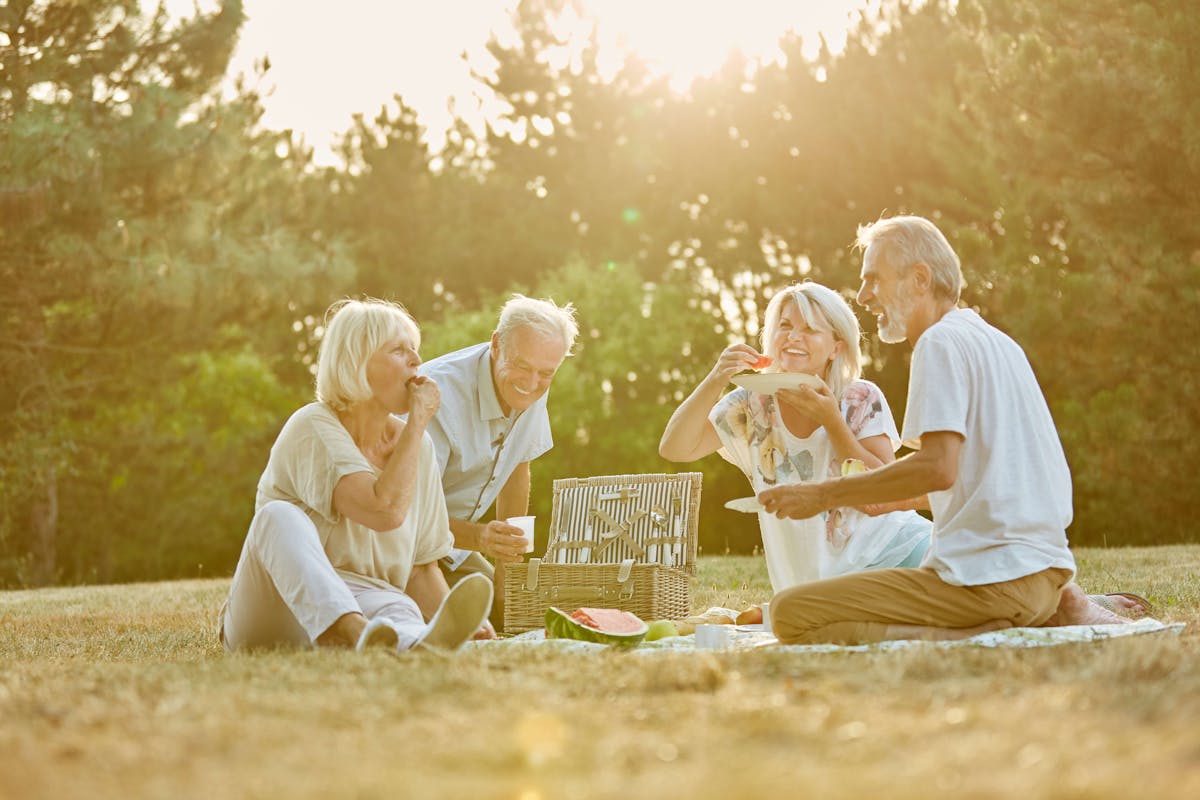 If you are looking for a great way to spend time outdoors with loved ones as summer begins to wind down, consider planning a picnic at a local park or botanical garden. It's an easy intergenerational summer activity that most people enjoy. Just make sure you follow best practices for staying safe on a hot summer day.
Planning a Healthy Summer Picnic for Friends
Begin by creating a menu that keeps summer safety and everyone's health in mind. Consider those who might be on special diets, such as gluten-free or low-sodium, as well as foods that hydrate:
Snack on veggies for the win: Summer picnics often include unhealthy snacks and side dishes. Instead, make a big tray of a variety of vegetables and add a few healthy dips. Substitute full-fat sour cream and mayonnaise for low-fat versions or plain yogurt. Another option is to serve hummus. It's a nutritious and delicious dip made from high-fiber chickpeas that won't increase your cholesterol.
undefinedundefinedundefinedundefined
Food Safety and Summer Picnics
Hosting any outdoor event during the summer takes extra planning and precautions to stay safe, including:
Maintain food temperature: On a summer day, you should never leave food outdoors for longer than an hour. If it is really hot, that may even be too long. Be sure to return foods that contain mayonnaise, eggs, or other ingredients that spoil quickly to the cooler immediately after serving.
undefinedundefined
You can learn more about avoiding food poisoning by visiting Foodborne Germs and Illnesses on the Centers for Disease Control and Prevention's website. It's a helpful resource for information on the causes, symptoms, and warning signs of foodborne illnesses.
Stop Back Often
If you found this article of interest, we encourage you to bookmark our blog and stop back often. We regularly share information on healthy lifestyles, aging, caregiving, and more!