Unique Senior Mother's Day Gift Ideas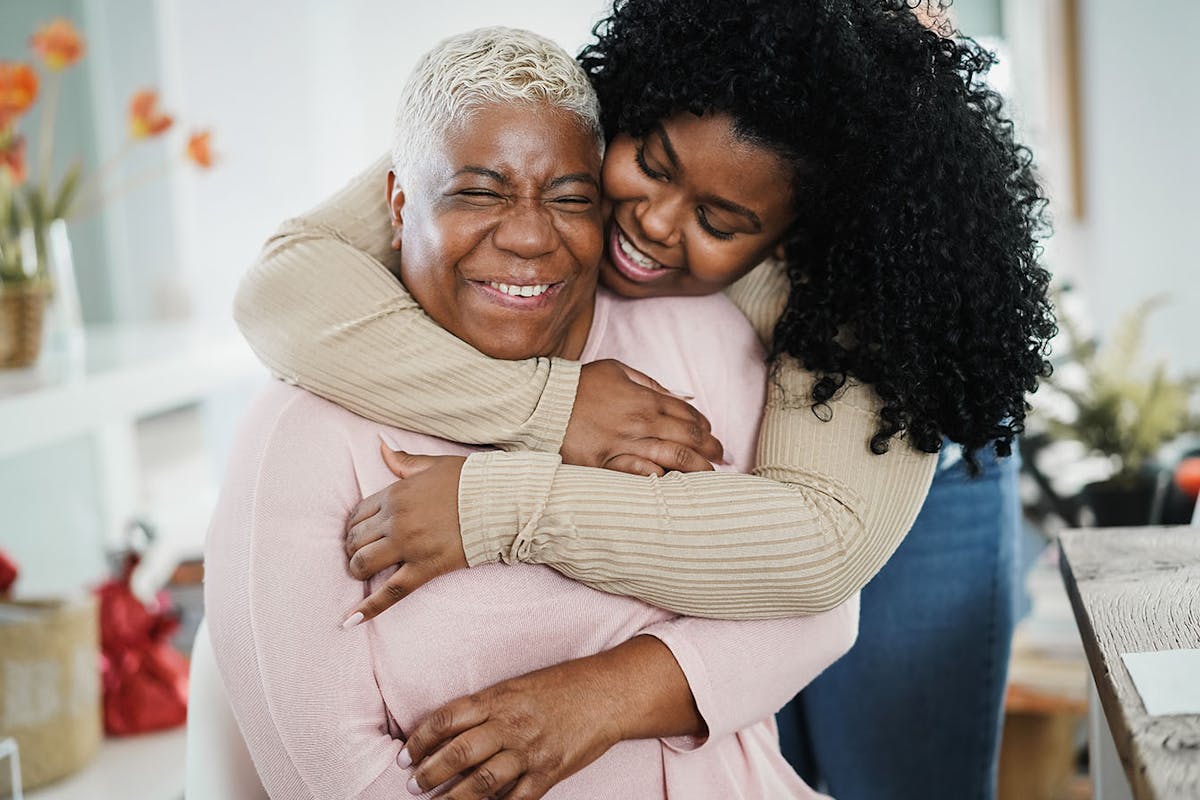 On the second Sunday in May, we pause to honor all the moms out there. Mother's Day is a holiday that dates back to 1908 and a woman named Anna Jarvis. The West Virginian's daughter started it to honor her activist mother's commitment to teaching women how to properly care for their children. Over the years, the holiday has grown and evolved.
Today, Mother's Day celebrates mothers, grandmothers, aunts, and other women who make a difference in the lives of their families. It especially gives families an opportunity to recognize the elder generation, which is often called on to help with grandchildren. As life expectancy has increased, more grandmothers have come to play an essential role in the daily lives of their grandchildren.
Unique and Meaningful Mother's Day Gifts
Let's face it. Finding gifts for older adults can be tough. While most of us want to give something unique and meaningful, coming up with new ideas for birthdays and holidays isn't easy.
Mother's Day will be celebrated this year on Sunday, May 9. As the holiday approaches, we want to share a few options you might not have considered before.
Quilt kit: Arts and crafts projects are not only enjoyable ways to spend time, they are also good for the mind and spirit. A senior mother might appreciate a quilt kit she can use to make her very own masterpiece. They are available in a variety of sizes, price points, and skill levels. There are kits suitable even for beginners who've never created a quilt before. Etsy is a great resource for finding one to give your mother or grandmother this year.
Family cookbook: Almost every family has at least a few favorite recipes that have been passed down or shared by loved ones. You can preserve them by creating a family cookbook. It can be as straightforward as typing recipes, adding simple graphics, and sending the file to a local office supply store to be copied and bound. Shutterfly makes it easy to develop cookbooks in a variety of sizes. You can also opt for softcover or hardcover books. Prices begin at under $10 a book. Another option is CreateMyCookbook. The site allows you to put together your own cookbook for gift giving or fundraisers. You can buy books individually or in bulk. There is also an ebook option.
Personal coupon book: Add a personalized coupon book to the bouquet of flowers you may be planning to give a senior mother or grandmother. Ask each family member to create a coupon or two to include. An example might be a coupon the senior can trade in for tech support from a grandchild. It may be to help the grandmother set up a new wireless printer or figure out how to add a streaming service to their television. Another idea is a coupon for help cleaning out closets and taking unneeded items to charity. It's a good way to give a family elder who is reluctant to ask for help an excuse to do just that!
Handcrafted gift: While many women like to receive indulgence gifts, like expensive perfume or a piece of jewelry, handmade Mother's Day presents can be heartwarming keepsakes. If you don't consider yourself creative, purchasing a kit at your local craft store is an easy and inexpensive option. You can find packages with everything from materials to make a garden stone with a child's handprint on it to supplies to assemble a family scrapbook of memories.
We hope this list provides you with some ideas for making this Mother's Day unforgettable for the entire family!
Keep a Senior Loved One Safe at Home
You can keep an older family member safe while protecting their independence by investing in a mobile alert system. If an emergency arises, they can request help with the push of a button. Call 1-844-203-5617 today to learn more!