5 Outdoor Father's Day Activities for all Generations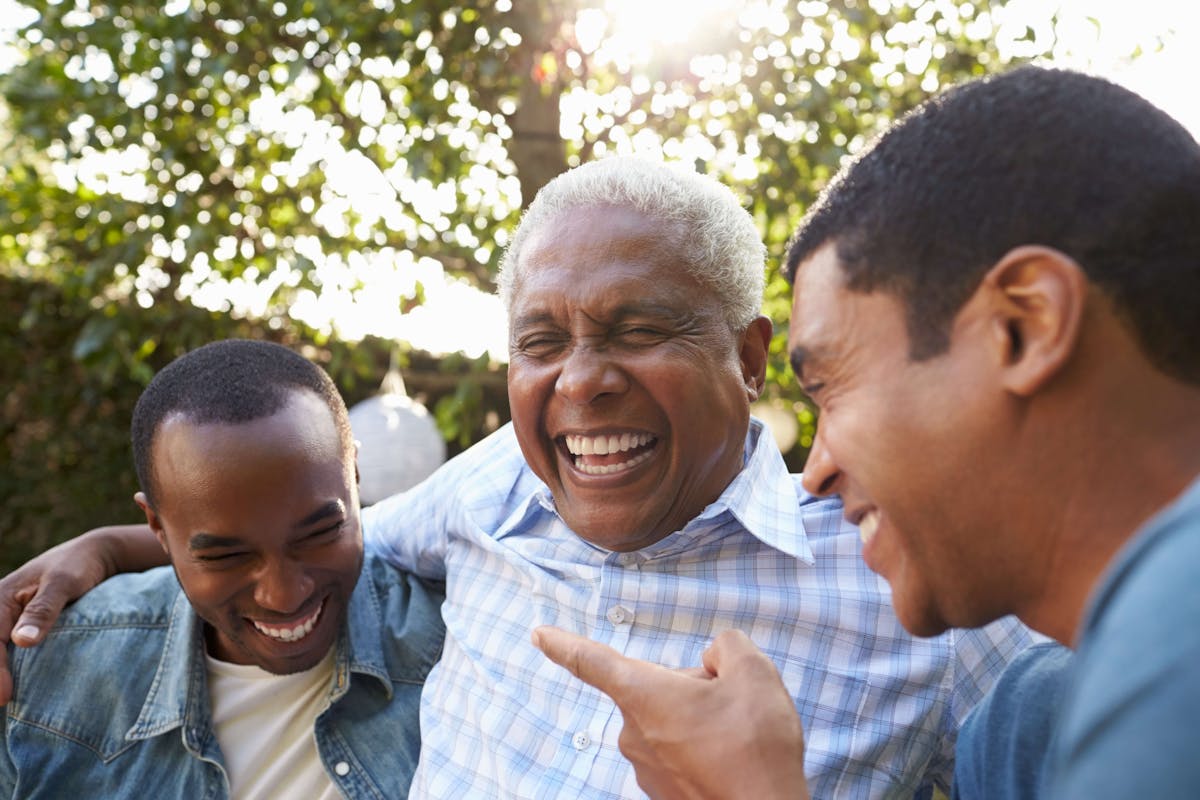 As the vaccination rate in the country increases, many families are beginning to gather together once again. While the Centers for Disease Control and Prevention (CDC)  updates it's COVID-19 guidelines as research advances, it's generally believed that outdoor activities are still best for avoiding exposure to the virus, and that includes on Father's Day.
This year, Father's Day will be celebrated on Sunday, June 20. If you are considering holding a celebration outside with your loved ones, there are lots of ways to do that. To help you plan, we have some suggestions for intergenerational activities the whole family might enjoy.
Celebrating Father's Day with Outdoor Activities
Picnic in the park: Hosting a small gathering at a favorite park can be a great way to enjoy a summer afternoon. Many parks have shelters or gazebos you can rent to shield your family from the sun. If the park doesn't have a grill available or you don't want the hassle of grilling, hoagie sandwiches and salads are easy to transport in coolers. Pinterest is a good resource for Father's Day picnic menus and recipes. Check to make sure there is easy restroom access.
Miniature golf: Another activity that is fun for people of all ages is miniature golf, also referred to as putt-putt golf. It's a pastime that makes it easy for everyone to maintain a safe social distance outdoors. If your community doesn't have a miniature golf course, try a local driving range. Most driving ranges have clubs available to rent or borrow as long as you buy a bucket of balls from them.
Outdoor movie night: Now that the price of movie projectors has decreased so dramatically, it is much more affordable to host your own backyard movie night. These projector reviews will help you select one. If you don't want the expense of a screen, you can project the movie onto the side of the house or even a sheet tied between two poles. Depending on the age of family members who will attend, you could show anything from a Disney movie to the latest thriller on Netflix. Don't forget to pop some corn and pick up some candy and drinks.
Backyard games: If you have the space, it could be fun to host a family game day. Old-fashioned, interactive games might be especially meaningful to the older fathers and grandfathers in attendance. A potato sack race, an egg-and-spoon relay race, and a ring toss are a few your family might enjoy.
Scavenger hunt: Organizing family members into teams and having a scavenger hunt is another fun way to spend Father's Day. It can be as simple or as complicated as your audience is able to enjoy. GooseChase and Verywell Family both have great ideas for planning unique scavenger hunts. You might want to spring for a few prizes for winning team members, too. 
Follow the Life Protect Blog
If you liked this article, we encourage you to bookmark our blog and stop back often. Every week we post new articles of interest to seniors and adult children, from tips to help you understand your cholesterol screening results to planning a vegetarian holiday dinner.