8 Benefits of Senior Living Communities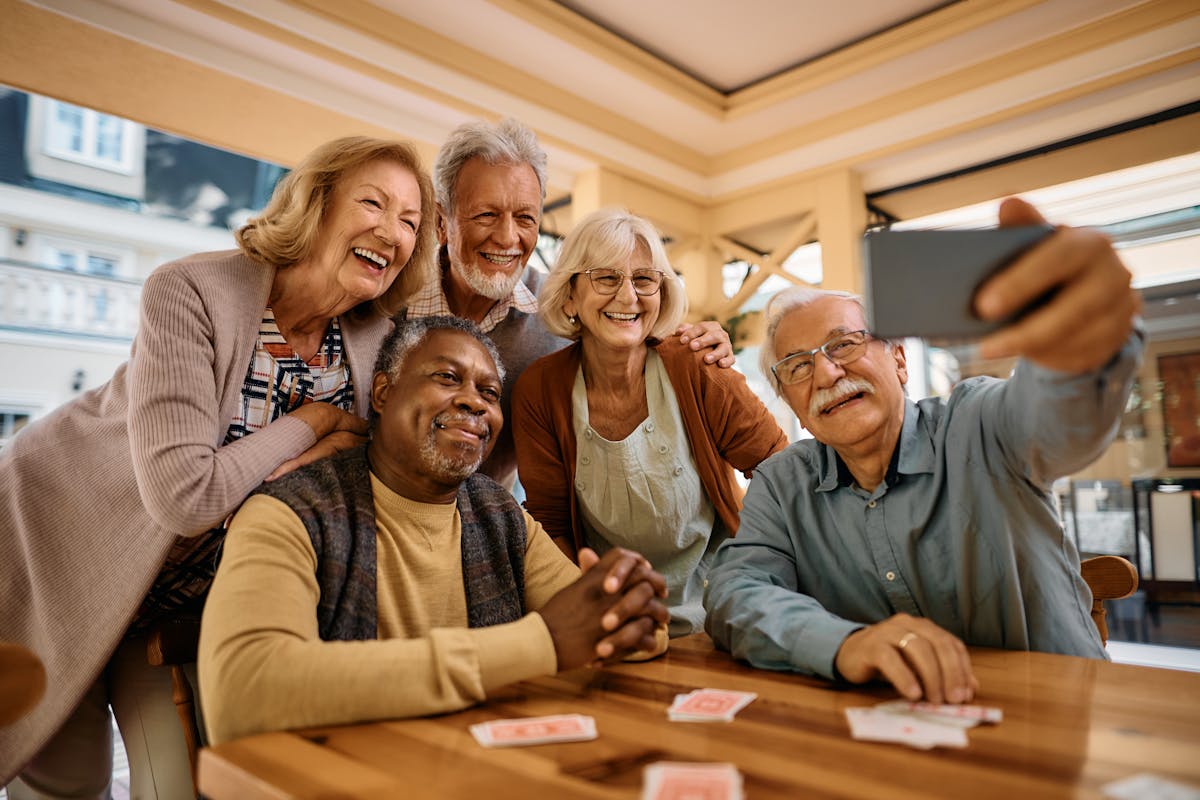 If you or a loved one has been considering the idea of moving to a senior living community, spring can be a great time of year to start the search. Those who are new to senior living, however, may be wondering if a move like this really is a good idea. The uncertainty can sometimes lead people to put off visiting communities because they just aren't sure of the value.
Senior living communities have much to offer. Here is a quick overview of some of their advantages, from healthy meals and easy access to transportation services to a wide variety of social activities and wellness programs.
8 Benefits of Moving to a Senior Living Community
Activities and events: Senior living communities offer a wide range of daily lifestyle activities, from art workshops and music appreciation to crafting and woodworking. Residents can participate in as many or as few as they'd like to each day. Many days, residents also have opportunities to go on trips to local restaurants, shopping centers, museums, and more.
Wellness programs: Knowing the importance of staying active as you age, senior living communities place great importance on offering wellness programs to residents. Daily fitness activities might include chair yoga, walking, Zumba, stretching, resistance training, and more. Residents will also have options that nurture mental and spiritual well-being, such as gardening, meditation, and breathing classes.
Opportunities to make new friends: Seniors frequently find their social circle growing smaller after retirement. Friends may relocate to be near their adult children. Work friends might drift apart once they no longer have daily contact. Making new friends can be tougher for older adults. Senior living communities help change that. Residents often have much in common with one another and have many informal opportunities to build bonds.
Healthy meals: Another advantage is that communities often have chefs on the team to make the dining experience both delicious and healthy. Nourishing, diverse menu options make it easier and more enticing to eat well-balanced meals. The benefits of improved nutrition often become apparent to new residents and their families soon after they move in.
Access to transportation: Another convenient service that residents can take advantage of is transportation. Most communities have a regular schedule of planned stops to shopping centers, the post office, restaurants, and more. In addition, communities usually offer individual transportation to private appointments (e.g., to the doctor or dentist) and for personal outings.
Maintenance-free living: When you live alone during retirement or with an aging spouse in a private residence, the burdens of home ownership can become overwhelming. By moving to a senior living community, you can leave those worries behind. No more struggling to find contractors, such as for lawn care or snow removal, or people to handle household maintenance and repairs. Every household task, from lawn care to trash removal, is taken care of for you.
Flexible care options: While an adult might move to a senior living community when they are still independent and on the go, needs can change as you age. Many communities offer different levels of care on their campus. That means when a resident experiences a change in health, they can often receive more assistance without needing to move again.
Caregivers onsite 24/7: Though a senior might not need a caregiver's assistance when they first move in, they eventually may. This is often true if an older adult is hospitalized for an illness or surgery. They may be discharged from the hospital but need to continue their rehabilitation. A senior living community can usually accommodate that.

Invest in Peace of Mind
The search for the right senior living community can sometimes take time. In the meanwhile, if you are concerned for your safety or a loved one's, it might give you peace of mind to invest in a mobile monitoring unit. These discrete devices allow users to summon help with an easy press of a button. Call 1-844-203-5617 to learn more!