9 of the Best Blogs For Seniors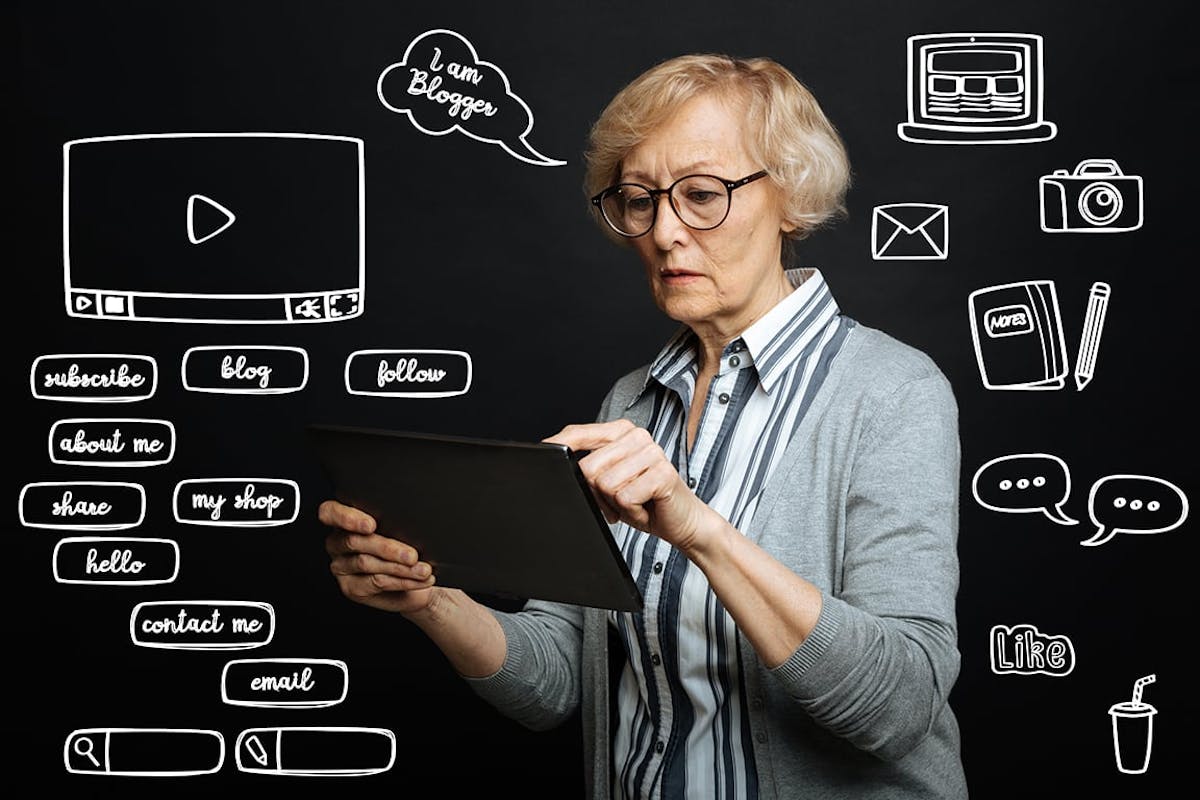 We're lucky to live in a connected world, but what's out there for the older crowds to enjoy and share? A look at some of the best blogs online today.
What exactly do seniors blog about? The same thing everyone else does, but with a seasoned dose of life experience included. Of course, niche blogs exist for just about everything, but if you're looking to get connected with seniors on the web, this list could be a good place to start. Check out these blogs and the information they provide to seniors on topics like healthcare, traveling, caregiving, or if you're simply looking for a good laugh.
1. New Old Age
An interesting snapshot since being discontinued in 2015, The New Old Age is still a relevant hub of information on topics like aging, senior housing, and caregiving.
If aging with attitude is your mantra, try landing on Senior Planet and giving their articles a try. It's another blog on everything elderly to keep you shining and active in your golden years.
3. ElderChicks
With senior women among the fastest growing segment of the population, you can be sure there are plenty of experiences to write about. Topics are varied and can be hilarious, so expect anything.
4. The Download
AARP maintains several blogs on all sorts of topics, this one is focused on tech, privacy, and new inventions. It's a digital world, but that doesn't mean tech can't make senior life easier.
5. Time Goes By
Interested in what it's really like to get old? This blog addresses the larger culture of being a senior, including the challenges and ideas that go along with it.
6. Buzz50
Who says social media is for young people? Find your own space at Buzz50, a senior chat and forum site for the 50 and older crowd! Lots of people use social networking to meet new people, and you can too.
7. Geezer Guff
Looking to hit your funny bone? There's plenty to laugh about at Geezer Guff, with funny cartoons and pictures. Who says 80-year-old's can't meme?
We work our entire lives to retire with enough to travel afterward, but how many of us actually do it? The Roaming Boomers features a travel agency, destination ideas, and even ocean and river cruises worth taking.
9. The Balance
If you'd rather invest than spend your money, check out the balance. With advice on retirement, starting late careers, tax advice and more, this is a blog that can help keep your money around for as long as you are.
So there you have it, some of the best blogs and websites for seniors, ranked in no particular order. Hopefully, you'll enjoy reading through them as much as we did, and be sure to share the article with your friends!