Safe Outdoor Activities for Seniors to Enjoy This Summer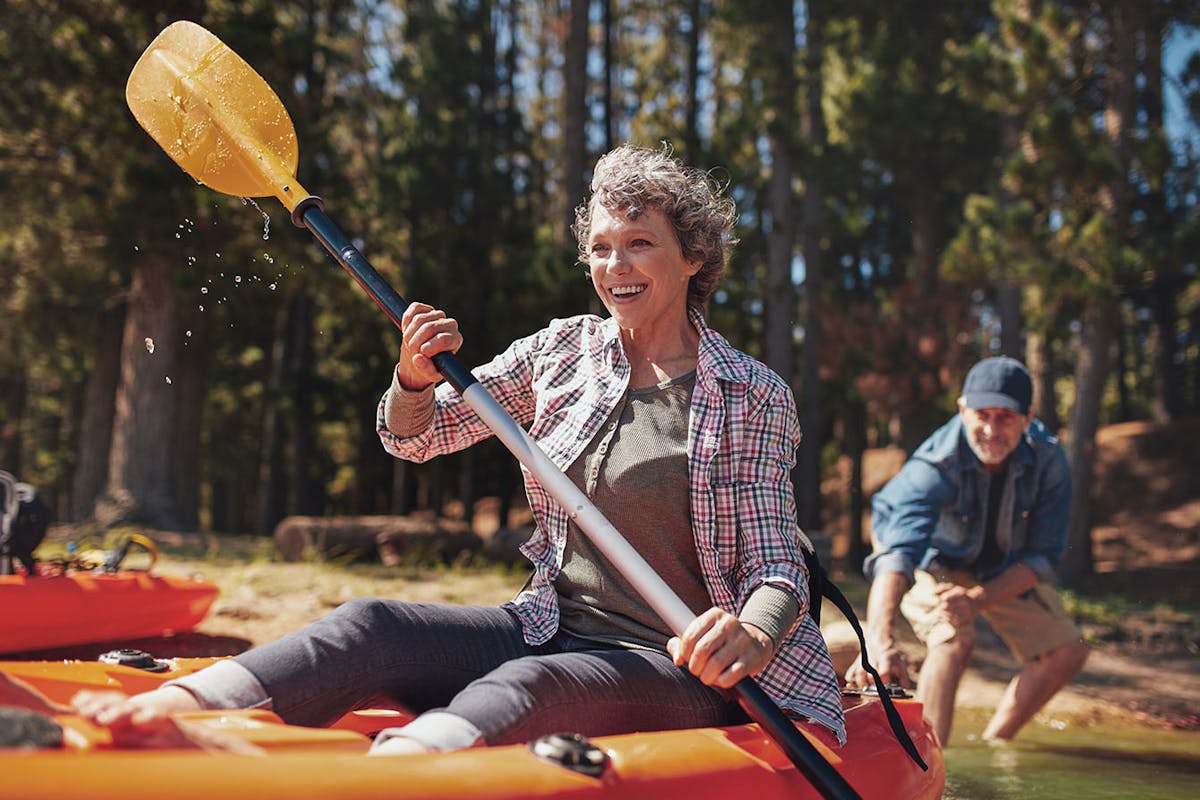 This summer is starting out like no other in recent memory. Amid concerns about COVID-19, people of all ages were forced to shelter in place most of the spring. Depending on where you live, the stay-at-home order may have even prevented you from going outside.
For many older adults, especially those with underlying health conditions, caution is still a necessity. But that doesn't mean you need to avoid the sunshine and fresh air. We have some ideas you can use to enjoy the great outdoors while still adhering to best practices for avoiding the coronavirus.
5 Senior-Friendly Outdoor Activities
1. Take the road less traveled
Because the rules of social distancing apply outdoors as well as indoors, it's important to avoid peak times at the busiest parks. As a reminder, social distancing regulations require you to stay at least six feet from others when you are in public places. At a popular park, that can be tough to do.
One tip is to call your local park system. Ask if they have exclusive times for seniors and those with compromised immune systems. Like most grocery stores, many parks have set aside early morning hours for older visitors to enjoy nature walks. If that isn't an option, ask which parks are less frequented and which times are better to visit.
2. Go fishing
Fishing can be an enjoyable way to spend a few hours outdoors, even if you haven't tried it before. Some local parks, lakes, and rivers offer rental equipment for rookies. While you might need to follow catch and release rules, it's the beauty of nature that makes fishing such a popular pastime.
3. Plant a garden
This fun summer activity helps improve mental and physical well-being. The good news is, you can plant a garden in a few containers on your porch or in window boxes attached to the home.
Good combinations to try are:
Tomatoes and basil
Petunias and lettuce
Thyme and cabbage
Carrots and rosemary
Marigolds and beans
You can read more about gardening for seniors in Container Garden Tips for Older Adults.
4. Go bird watching
Spending time with feathered friends is another pleasant outdoor activity. It's known to reduce stress and lower blood pressure. The more you walk during bird watching, the greater the benefits. If you don't have easy access to a nature preserve or park, you can bird watch as you stroll through your own neighborhood.
How to Begin Birding from the National Audubon Society is a great website to explore. It has tips to help you get started, from the gear you'll need to how to identify birds.
5. Head to the drive-in
Drive-in movie theaters are making their return, just in time for families to spend time "together." You can organize friends and families to head out for an evening of entertainment. You'll be able to keep a safe distance in your own cars. Pack some of your favorite treats and beverages so you won't have to worry about going to the concession stand.
If you don't know where the drive-in closest to you is located, visit DriveInMovie.com. You can search by state for a theater near you.
Follow Safe Hygiene Habits
Don't assume being outdoors means you are safe from viruses. It's still important to practice all the same safety measures we've learned since the coronavirus outbreak. Bring your own disinfectant wipes, gloves, mask, and hand sanitizer wherever you go.
While washing your hands with warm, soapy water is always better, hand sanitizer also offers protection. The American Red Cross has a few more tips to help you stay safe wherever you wander this summer.
Bookmark Our Blog
If you are an older adult or the adult child of a senior, we encourage you to bookmark and follow our blog. We update it each week with news that impacts retirees and caregivers.
Should you be interested in an emergency medical alert system, please consider the Life Protect 24/7 Mobile Monitoring Unit. It's a great option for people interested in staying safe on the go. Call (844) 203-5617 to get started today!