Bucket Lists Can Help Seniors Make the Most of the New Year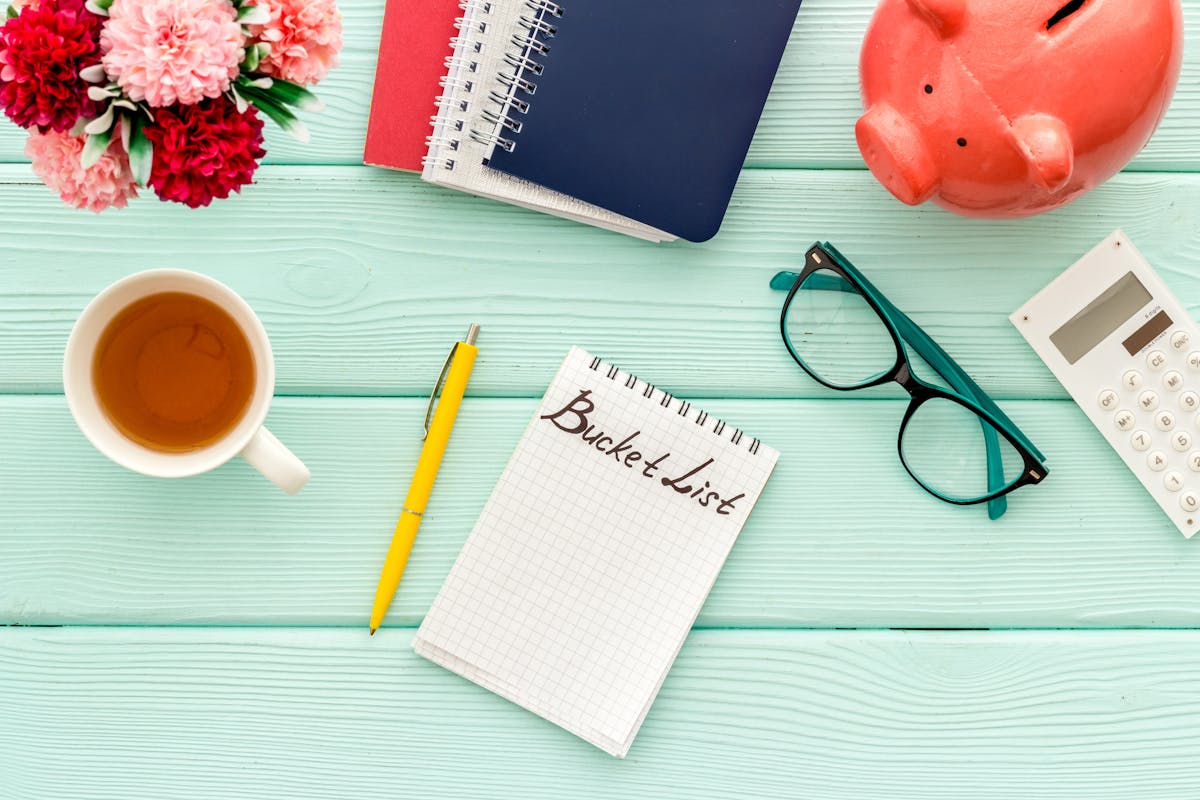 If the last few years have taught us anything, it's that the only thing we can be certain of is change. We've all been trying to cope with the unusually high amount of stress caused by everything from the ongoing COVID-19 crisis to a turbulent political environment. With so much unsettled, now might be a great time to create a bucket list.
In case you aren't familiar with the term, it's used to describe the list of dreams and experiences you'd like to accomplish during your lifetime. It's tied to the phrase "kick the bucket." In other words, it's everything you'd like to do before the end of your life. The term was created by the writer Justin Zackham in his screenplay for the 2007 film The Bucket List.
The concept has evolved in recent years to extend beyond end-of-life aspirations. People now use it in conjunction with life milestones, such as what you want to do before you get married or before you retire.
Common Bucket List Items
What do people add to their bucket list most often? As you can imagine, these items vary greatly by age and personal situation. For older adults, the dreams that commonly make the list include:
Learn a new language
Travel more or to specific destinations
Write a book
Get a pet
Reconnect with old friends
Make new friends
Take up a new hobby
Volunteer for a local charity
Learn to play a musical instrument
Move closer to the grandkids
Try a daring new sport
Explore your family's history
Start a small business
Organize an intergenerational family vacation
Live a healthier lifestyle
See the northern lights
Earn a college degree (or another one!)
Take up astronomy or bird-watching
Make your own wine
Become an activist for a cause you love
Write your own cookbook
Fall in love
Renew wedding vows
Are there benefits to putting your hopes and desires for retirement years down on paper? Mental health experts believe there are. In addition to giving you greater purpose in life, creating a bucket list typically prompts you to reflect on what is and isn't important to you. The clarity that offers can lead to more meaningful retirement years.
Here are some tips for getting started.
How to Write Your Retirement Bucket List
The beginning of a new year is a good time to reflect on past years and set goals for the future. Block out some quiet time and ask yourself the following questions:
Are you happy where you are living, or is there someplace else you've always dreamed of being during retirement? Maybe in a senior living community in the same town as an adult child? Or in a cottage on the lake or ocean?
As a child, what did you enjoy doing and who did you like spending time with?
Are there hobbies you had to let go when you were working or raising a family? Or some you wanted to take up but didn't have the time or money for?
Are there are any special places you've always had a desire to learn more about and visit?
What special experiences would you want to have, like attending a Broadway show or going on safari?
Remember, you don't have to accomplish every item on your bucket list in the new year. Instead, consider it a road map for the direction you'd like to head during your retirement.
Invest in a Mobile Monitoring Unit
Don't let fear of a medical crisis or other emergency keep you from tackling new goals. One way to feel more confident as you pursue your dreams is to invest in a mobile monitoring unit. If you do experience a crisis that requires assistance, you can connect with one of our emergency operators with a quick press of a button.
Knowing that help can be summoned easily may give you peace of mind. Call 1-844-203-5617 to get started today!