6 Ways for Caregivers to Beat Cabin Fever This Winter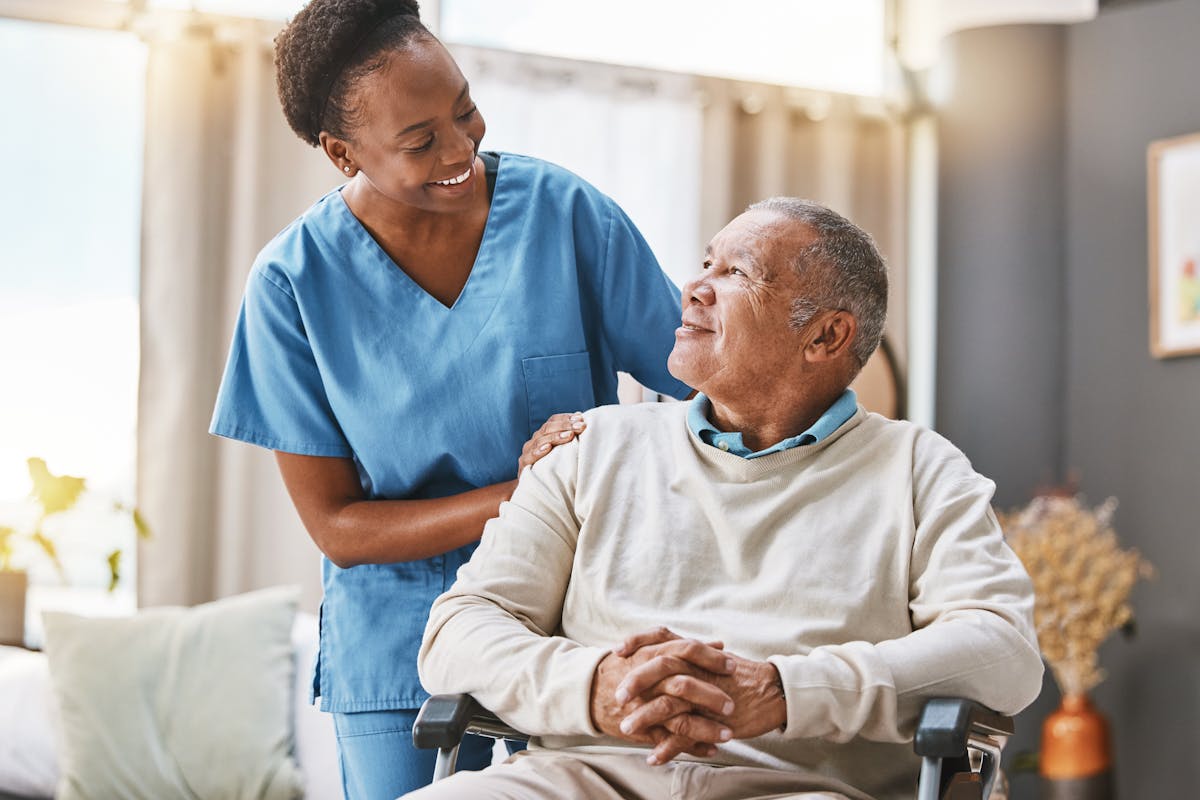 When you are the caregiver for a parent or senior loved one, winter can seem never-ending. For many caregivers, this is the time of year when they struggle most. The holidays are over and spring feels like a long time away. Depending on where you live, the icy, cold weather can make it difficult or dangerous to venture outdoors, especially if the senior you care for has mobility problems.
By mid-February, caregivers are often battling a case of cabin fever. In addition to the physical health issues linked to isolation, there are mental health concerns. Depression and seasonal affective disorder (SAD) are among them. But there are ways you can brighten your mood and boost your spirit while you wait for sunny skies to appear once again.
6 Ways to Beat Cabin Fever This Winter
Befriend the birds: Not all birds head south in the winter. Many of our feathered friends who stay behind are colorful and fun to watch. You and your loved one could take up bird watching, even if it is just from a window overlooking your yard. Install a birdhouse and feeder or two in easy-to-see locations, including one that adheres to a window. Use a pair of binoculars to make it easier to see the detail on each bird. You could even create a birding journal to document the types of birds you see and how often they visit.
Have a living room dance party: Exercise is another factor that helps beat the blues. When you combine it with the healing harmonies of music, it can lift the spirit and boost your mood. Start by creating playlists filled with music you and your senior both like. Then set aside time every day or two to enjoy a living room dance party together. If your loved one has mobility challenges, encourage them to dance from a seated position in their favorite chair.
Learn floral design: Another cold weather activity that has the ability to both calm and connect is arranging fresh flowers. You can purchase bouquets at reasonable prices at most grocery stores. YouTube is filled with wonderful how-to videos that will help you master the basics of floral design using these inexpensive bouquets. You'll benefit not only from the creative process but also from having a beautiful arrangement in your home for the next week or two.
Keep a daily journal: The therapeutic value of journaling has been well-documented. Getting your fears, anxieties, highs, and lows down on paper can help you better process difficult emotions. If writing doesn't sound very enticing, you might also consider creating an art journal that you add to each day. Books like Draw Every Day, Draw Every Way and 500 Drawing Prompts make that easier to do.
Experiment with essential oils: Another tip to help make winter a little brighter is to use aromatherapy. Set up diffusers in your home to infuse rooms with different scents. Lavender essential oil is known to help relax and soothe, while peppermint, lemon, and orange may boost your energy and mood. If you have animals in the home, however, it's important to learn which essential oils are pet-friendly and what formats are safe.
Play around with new recipes: Baking is another activity that a caregiver can enjoy with their loved one. Depending on your schedule and budget, you could surf the internet together and find one or two recipes to try each week during the winter. Another plus the two of you will reap is the aromatherapy benefits of smells like vanilla, cinnamon, or freshly baked bread.

Emergency Alert Systems Offer Peace of Mind
Family caregivers often say safety issues top their list of concerns for a loved one. Accidents can happen, whether you are just in the shower or making a quick trip to the grocery store. One way to have greater peace of mind is to invest in a mobile monitoring unit.
These discreet devices can easily slip into the older adult's pocket. If they experience an emergency, they can summon help with a quick press of a button. Call 1-844-203-5617 to learn more today!