Planning a Grandparents Day Celebration for Your Family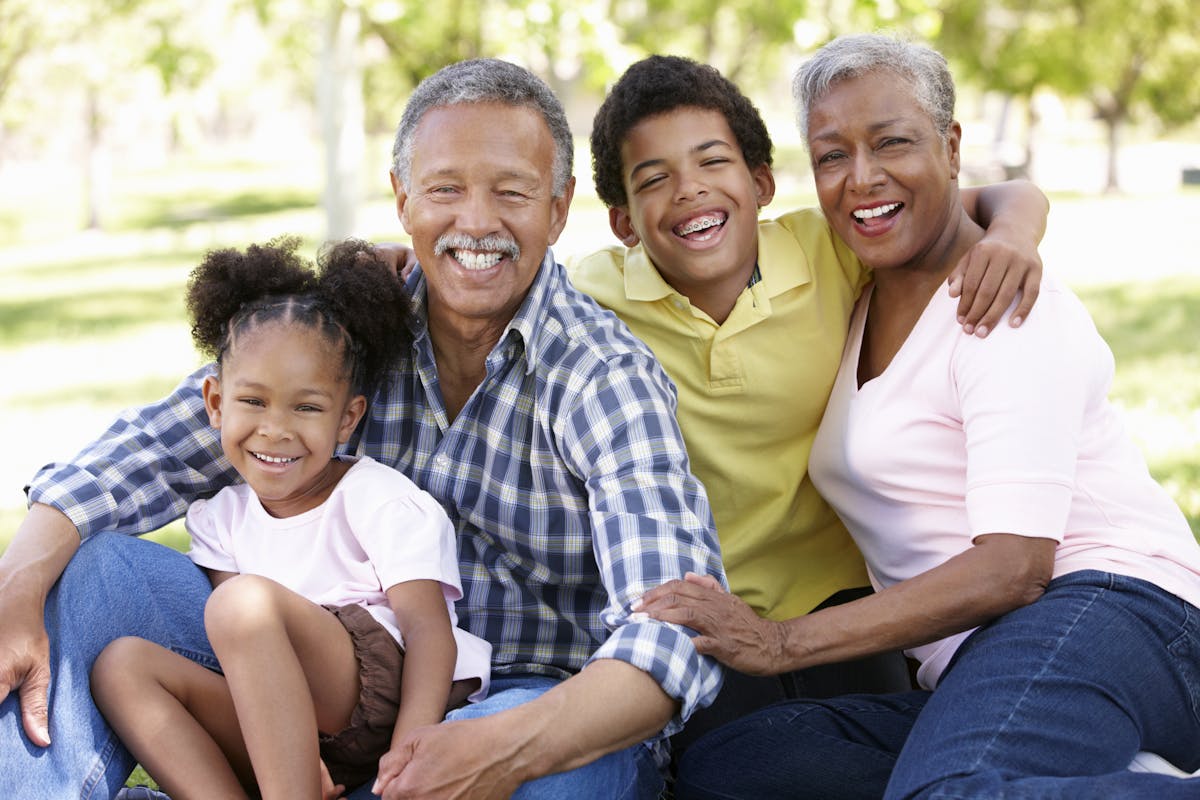 Grandparents are our mentors, friends, family historians, and advisors in life. They can be a source of unconditional love and support. Research shows that when children have a grandparent involved in their life, they will develop healthy attitudes about aging.
Between single-parent families and the number of households where both parents work, the senior generation often pitches in to help with a variety of tasks, from babysitting to shuttling kids to after-school activities. Grandparents appreciate these opportunities to bond with their grandkids.
Sunday, September 12, is Grandparents Day. Dating back to 1978 and then-President Jimmy Carter, it's a day set aside to celebrate family elders. If you are looking for ways to honor your family's elders, we have some suggestions you might find helpful.
5 Ways to Celebrate National Grandparents Day
Host an outdoor movie night: A fun and simple way to gather several generations of the family together is to organize an outdoor movie night. You'll only need to buy or borrow a movie projector to use with your laptop. You can project the movie against the side of the house or garage, or even onto a white sheet hung between two trees in the backyard. Place blankets on the lawn for the kids and camping or folding chairs for the adults. Remember the popcorn and candy!
Plan a picnic in the park: Most local parks have shelter houses you can reserve, including some that are accessible for adults with mobility issues. Rent one and organize an intergenerational picnic on Grandparents Day. You can keep it simple by just having a potluck or add to the festivities by having games and other activities for loved ones to enjoy.
Organize a talent show: Another activity that gives everyone a chance to participate, no matter where they're located, is a talent show. Family members can share their talent individually or as part of a group. Loved ones who live far away can video their talent so you can share it during the event. Award prizes in a variety of categories, such as best overall, most original, funniest, and best sport.
Work on a genealogy project: With aging often comes an interest in reflecting on our life and learning more about family. For some, that includes researching their family tree. Grandparents Day might provide your family with a great opportunity to tackle a genealogy project together. This list of genealogy websites can help you get started.
Schedule a home maintenance day: Another way to honor the senior generation is by setting aside a day to help them with home repairs and maintenance projects they have difficulty doing alone. Have the grandparents create a list of tasks they need assistance with and have everyone sign up to help with a few.
We hope these ideas help you plan a Grandparents Day celebration the whole family will remember!
Follow the Life Protect Blog
If you found this article interesting, we encourage you to bookmark and follow our blog. We routinely share information on successful aging, caregiving, senior living, and more!