Halloween Movie Night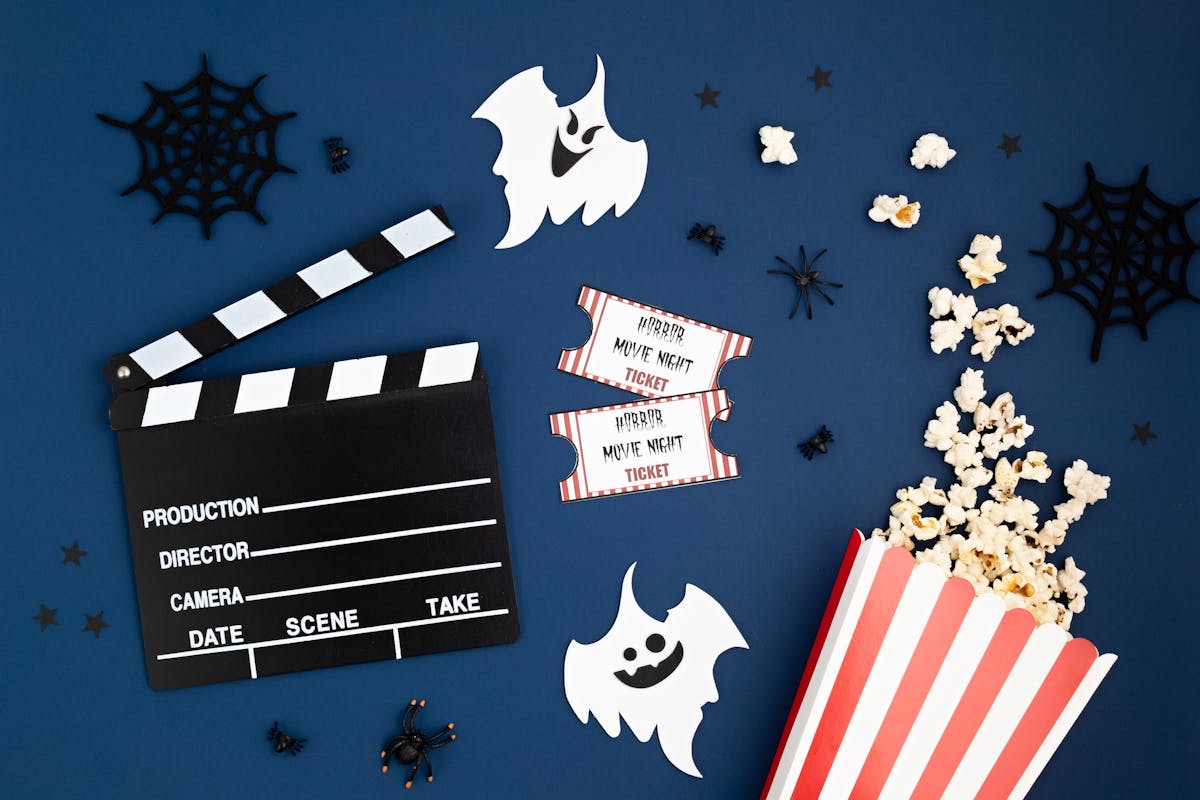 Looking for something different to do on Halloween this year? If your grandkids are too old for or uninterested in trick-or-treating anymore, you might be left wondering if it's finally time to leave this night of fright behind. After all, many people think it's a holiday just for younger people.
How about planning an activity you can invite a few friends over to enjoy? One idea might be to host a Halloween movie night. You can set up a snack bar with drinks and treats to keep things fun but easy. Depending on how long you want your party to go, pick a few movies to enjoy with your guests. We have a few suggestions you might appreciate.
Choosing Movies for a Halloween Night In
Are you looking for humor or suspense or downright frightening? Maybe a mix of all three? Here are some titles to consider:
Hocus Pocus: This family-friendly favorite series tells the tale of three wild witches freed from their coven just in time for a little Halloween mayhem. The first movie was released in 1993 and has become a cult classic. Hocus Pocus 2 is brand new in 2022.
Scream: Part slasher series, part dark comedy, Scream is another one theatergoers can't get enough of. There are five movies in total, with the last one released just this year.
The Haunted Mansion: This scary Disney movie features comedian Eddie Murphy. It involves a case of mistaken identity that leads to a family being trapped in a haunted mansion.
The Shining: If you haven't seen it yet, this film is about the innkeeper of the Overlook Hotel in Colorado. Stranded with his wife and son during a winter storm, his mental health deteriorates. The result is a psychological thriller many consider to be the best horror movie of all time.
Ghostbusters: Who doesn't love a good ghost story on Halloween? This comedy is another Disney classic featuring the popular actors Bill Murray and Dan Aykroyd. There's also an all-female remake, released in 2016, starring Melissa McCarthy, Leslie Jones, Kristen Wiig, and Kate McKinnon.
The Silence of the Lambs: Another horror movie with a cult-like following, featuring an FBI agent played by Jodie Foster. She is on the hunt for a very disturbing serial killer—one who eats his victims. This one might keep you up all night checking the locks on the doors.
Psycho: No Halloween movie recommendation list would be complete without an Alfred Hitchcock tale thrown in. In this 1960 story, a young woman hits the road after embezzling money from her employer. She ends up at the Bates Motel, where she is murdered in what has become a classic shower scene. Not a movie for the faint of heart.
Check your streaming services to see what else might be released just in time for Halloween!
Feel Safer at Home With a Mobile Monitoring Device
On Halloween and every other day of the year, you can feel safer living alone with the support of a mobile monitoring device. These discreet units allow you to summon help with the press of a button. Call 1-844-203-5617 to learn more today!