The History of Martin Luther King Jr. Day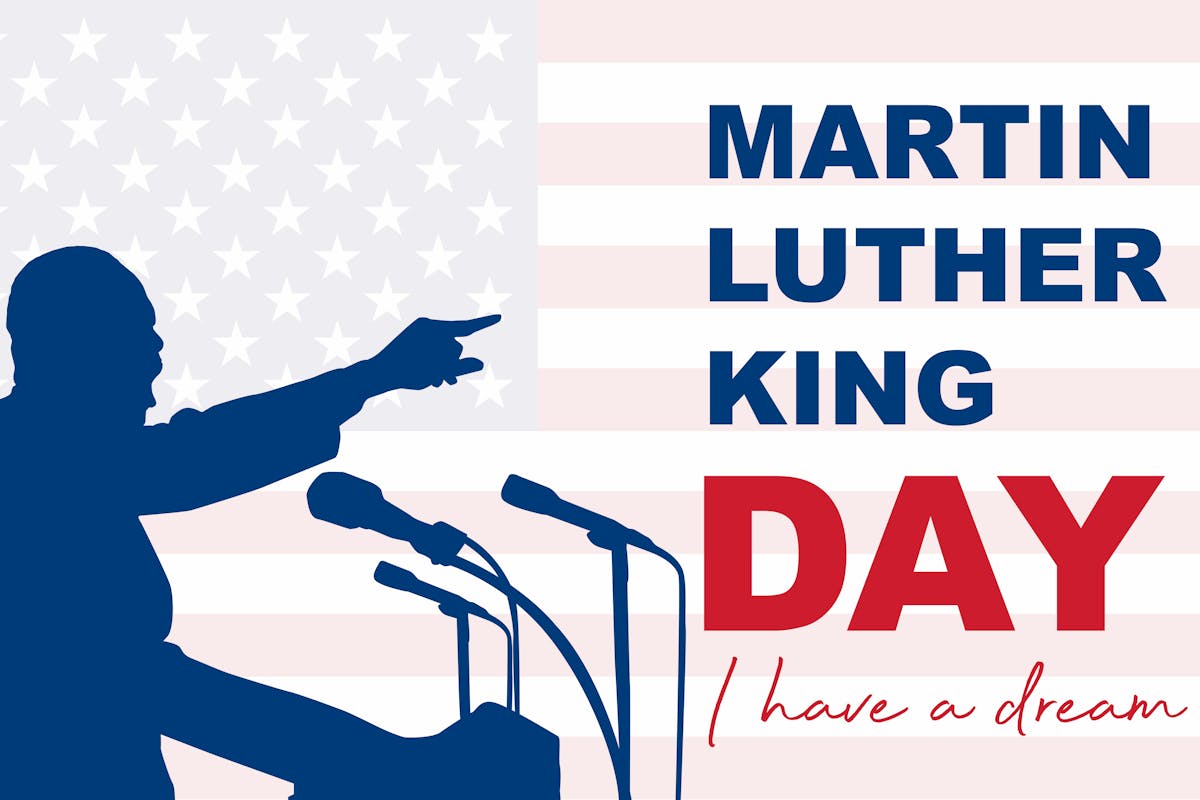 Every year on the third Monday in January, the nation pauses to honor Martin Luther King Jr. Born on January 15, 1929, in Atlanta, Dr. King is one of the most well-known leaders of the civil rights movement in the 1950s and 1960s. He believed nonviolent activism and civil disobedience were the best ways to bring about change.
From 1955 until his assassination in 1968, Dr. King led and participated in milestone activities for basic equality and civil rights, including:
Led the 1955–56 Montgomery bus boycott in protest of Rosa Parks being arrested and fined for demonstrating against segregation.
Was chosen as the first president of the Southern Christian Leadership Conference (SCLC) and led the unsuccessful Albany Movement in Georgia.
Helped organize nonviolent protests in 1963 in Birmingham, Alabama.
Delivered the famed "I Have a Dream" speech on the steps of the Lincoln Memorial in conjunction with the 1963 March on Washington.
Despite such notable contributions, it would take 32 years for Congress to designate Dr. King's birthday as a federal holiday.
The Fight to Honor Dr. Martin Luther King Jr.
In 1963, Michigan Congressman John Conyers introduced a motion to have King's birthday designated as a federal holiday. It was just four days after his assassination. The motion wouldn't be brought up for a vote on the floor of the U.S. House of Representatives until 1979, 11 years later.
Despite strong backing from then-President Jimmy Carter and many members of the House, the effort fell short by 5 votes.
But Dr. King's supporters didn't give up. Devotees ranging from Stevie Wonder and Democratic House Leader Tip O'Neill to Republicans Newt Gingrich and Jack Kemp rallied for the cause. When the motion was introduced on the floor of the Senate, the matter once again became contentious. Senator Jesse Helms of North Carolina filibustered the motion, going as far as to label Dr. King a communist.
This time, however, the motion would pass by 12 votes. Then-President Ronald Reagan signed the bill into law in November 1983. In January 1986, the holiday would officially be celebrated for the first time.
The battle for approval at the state level was next. By 1986, only 17 states recognized Dr. King's birthday as a holiday. Arizona was one holdout. And it would not be until 2000 that New Hampshire and South Carolina would finally sign bills officially recognizing the holiday.
At long last, 32 years after his death, both the federal government and all 50 states would celebrate Dr. King's contributions to the nation.
Peace of Mind for Seniors
If you are an older adult trying to maintain independence while also being mindful of safety, a mobile monitoring unit might be a solution to consider. With the press of a button, you'll be connected with an emergency operator who can help. Call 1-844-203-5617 today to learn more!