How to Manage a Parent's In-Home Caregiver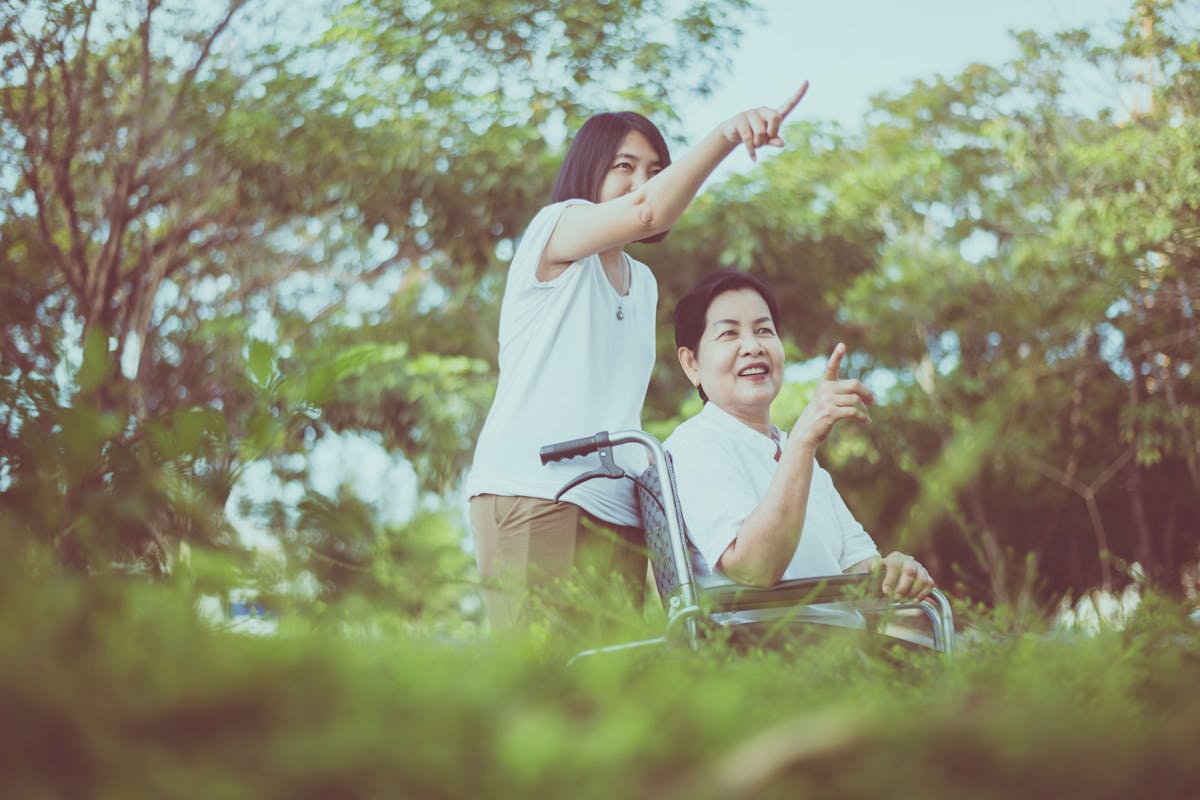 When a parent's health is declining, finding ways to keep them happy and safe is essential. But that's not always easy to do. If you are working or raising a family of your own, it can be even more challenging.
Hiring an in-home caregiver is an option that adult children often say is life-changing for them and their senior loved one. While you may still be the primary caregiver, you will now have help and support—and the time you need for your job, family, and home.
If you've never managed an in-home caregiver before, you may be wondering how to handle it. We have some tips we think you will find helpful.
Finding and Retaining a Quality In-Home Caregiver
Tip #1: Encourage good communication
The best managers know that a positive work environment encourages good communication, productivity, and efficiency. Employees are more satisfied and, in turn, become more engaged with their work.
The same goes for managing an in-home caregiver:
Get to know the person you've hired and their communication style.
Let the caregiver know you value their opinion and expertise.
Schedule regular check-ins to see how things are going, either in person or via a video chat platform.
Tip #2: Build trust but establish boundaries
Trust begins by building a foundation of communication and respect. That paves the way for the collaborative relationship caregivers and adult children need. Remember to maintain transparency in communications and play fair at all times. Be honest and open, and encourage the caregiver to be, too.
At the same time, establish clear boundaries. It's important that the caregiver understands exactly what's expected of them. For example, should the caregiver be doing dishes? Getting the mail? Helping with the laundry? Create a detailed list that you review together on a regular basis. It's usually a good idea to spell out the terms in a written contract that you both sign.
Tip #3: Take advantage of technology
There are a variety of tech products that make the role of caregiver easier and less stressful. Some that you and the caregiver you've hired might find helpful include:
A GPS tracking device, whether it's a watch or a GPS SmartSole
Video chat platforms, such as Zoom, Skype, and FaceTime
An online health information organizing system, such as CareZone, to track medical history, medications, and more
An electronic pill dispenser, like MedMinder, that works off of wireless technology
Each of these can supplement the one-on-one support provided by the caregiver and family members.
Tip #4: Demonstrate support for the caregiver
You've hired a caregiver to come into your parent's home. Now you need to keep them motivated to provide the best care possible. It will likely help if they know you care about their well-being, too. Ask about the caregiver's family. Give them a day off on their birthday. Let them know you are willing to do whatever you reasonably can to make the caregiver role a good experience.
Follow Our Blog for More Caregiver Resources
If you are looking to stay on top of the latest news on healthy aging, caregiving, and senior care, we encourage you to visit our blog often. We update it weekly with topics ranging from senior nutrition and summer hydration to articles like Advice for Worry-Free Long-Distance Caregiving.