Earth Day - How Seniors Can Reduce Their Carbon Footprint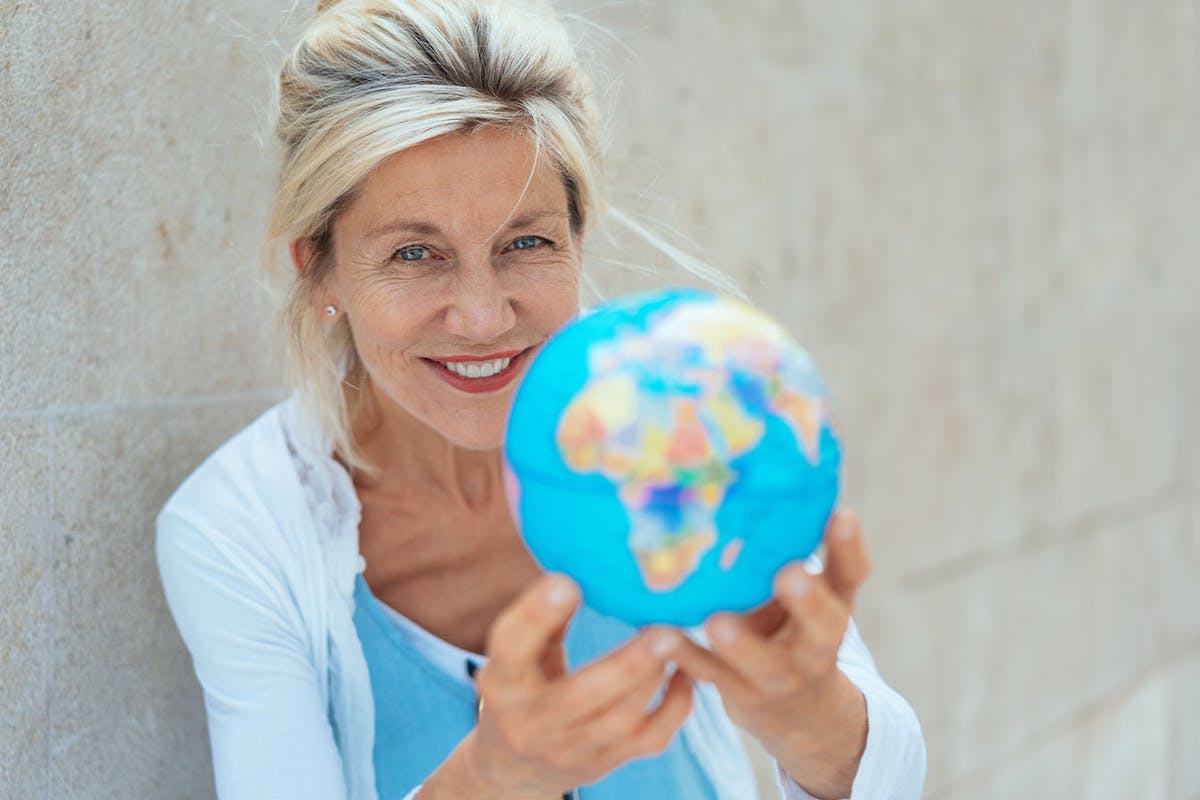 Climate change is upon us, from changes in weather patterns to an increase in all types of storms. The reality is that we all need to modify our lifestyles. While many people are concerned and willing to make changes, most aren't quite sure how to go about that.
In honor of Earth Day on April 22, we've pulled together some simple suggestions for how older adults can reduce their carbon footprint and make a difference in the health of our planet.
4 Ways to Reduce Your Carbon Footprint
   1. Skip single-use plastics: From bottled water to grocery bags, plastics are clogging up our rivers, oceans, and parklands. By making more thoughtful choices, you can reduce your carbon footprint. Purchase canvas bags you can use everywhere from the farmer's market to big-box stores and the grocery. Invest in travel coffee mugs and reusable water bottles. If you order carryout, tell them to skip the straw and plastic silverware. Keep a reusable set in your car instead. Trade plastic glitter for the biodegradable version at your next party.
   2. Rethink transportation: Plan your travel so you aren't wasting gas and time running back and forth across town. Cluster errands as much as possible. Carpool with neighbors and friends whenever it is feasible to do so. If your area offers safe public transportation, consider using it. You'll likely save time and money. For every mile you don't drive, you save one pound of carbon from being released into the environment.
   3. Adjust the thermostat: Older adults have a reputation for keeping their homes extra toasty. While that's likely not the case for everyone, it's important to know how much your thermostat setting impacts your carbon footprint. By turning your thermostat down by just two degrees in the winter and up two degrees in the summer, you can reduce carbon dioxide emissions by 2,000 pounds per year. In addition, medical experts say a cooler home is better for your health. For those with sleep problems, it can be especially beneficial in helping to promote a better night's rest.
   4. Invest in sustainable clothing: It may surprise you to learn that the clothing sector is the second-largest industry polluter, surpassed only by the oil industry. The clothing industry is linked to 10% of all global carbon emissions. Over 70 million trees are cut down every year to produce the cheaper fabrics used for "fast fashion," like rayon, viscose, polyester, and lyocell. And that doesn't even begin to address the water pollution. Instead of following every trend that comes along, invest in traditional styles made from sustainable fabrics.
We encourage you to read more about the Earth Day movement and how you can get involved in your own community!
Follow the Life Protect Blog
If you found this article interesting, we invite you to bookmark the Life Protect blog and stop back soon. We update the blog with trends in aging and health, as well as caregiving and senior care!