Is It Time for Assisted Living?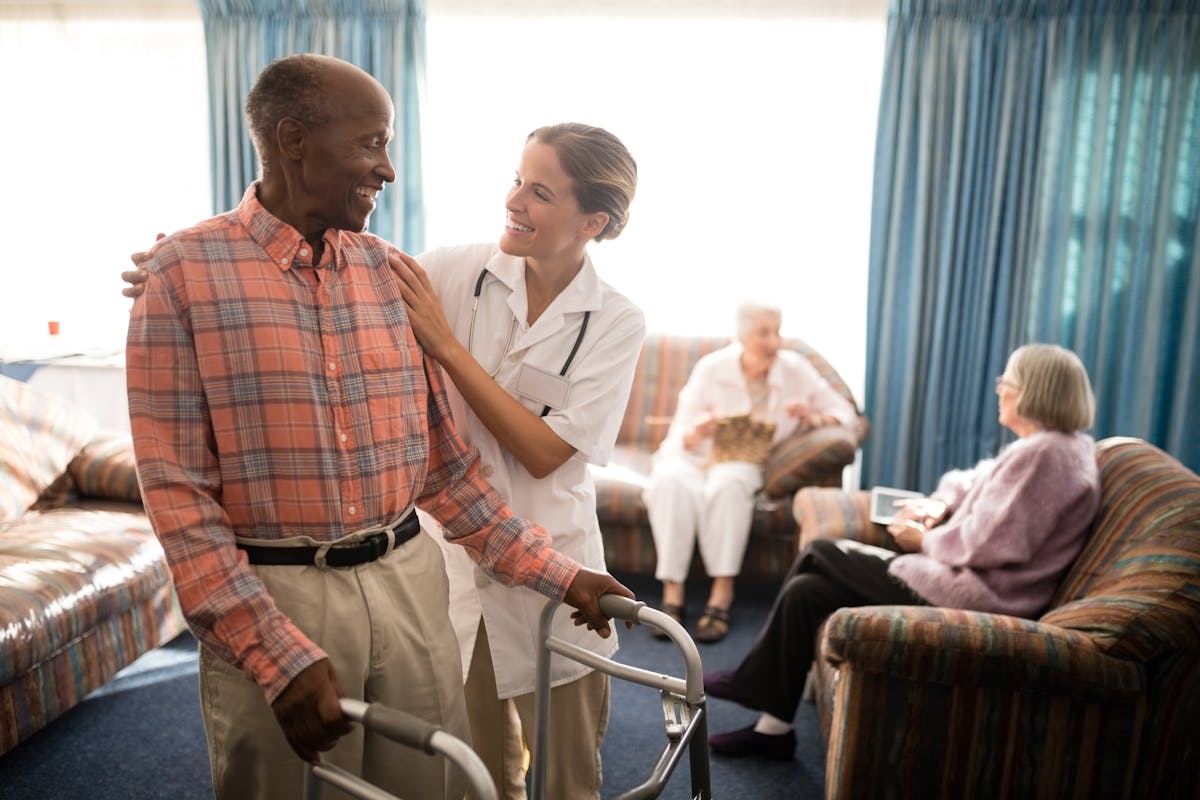 If you are an adult child of an aging parent, you might find yourself wondering how safe and happy they are living alone. Is their quality of life as good as it could be? While many people are familiar with the term assisted living, few really understand what it means and how to tell if it's time for a senior loved one to consider it.
Objectively evaluating how an older adult is doing can be difficult. It's made even tougher by the fact that an aging parent might be too proud and independent to admit they need help. Some even go to great lengths to hide their struggles. That's why waiting for a parent to ask for help, especially if the solution requires moving from their home, isn't usually a good idea.
But how can you tell if your parent needs help if they don't ask for it? What can you do to impartially assess their situation? Here are a few common red flags that indicate it might be time for a change.
Is It Time to Talk to Your Parent About Assisted Living?
There are almost always signs—big and small—that suggest a senior is struggling and might benefit from moving to the more supportive environment offered by an assisted living community.
Let's start with the senior's appearance, personal hygiene, and sleep habits. Change is usually the key, and might include differences such as:
Dirty or unkempt hair
Body odor
Soiled clothing
Clothing inappropriate for the season or time of day
Unintentional weight loss or gain
Difficulty sleeping or sleeping too much
Other warning signs that can signal trouble include:
Condition of the house: If your parent always kept a clean house, but now you find overflowing trash, dirty dishes piled up, and a general lack of cleanliness, it's likely something that needs to be discussed. So is a general lack of attention to home maintenance and repairs, from burned-out light bulbs to an untended yard. Keeping up a home might require more energy than the senior has.
Mismanaged finances: Has your parent made mistakes with bills or fallen victim to a financial scam? Perhaps they neglected to pay one bill while paying another multiple times? Mistakes managing finances is often another indication of a struggle.
Mistakes with medication: Another major concern is how well your family elder is keeping on track with their medication schedule. Because seniors are more likely to take multiple medications, it's easy to make mistakes. It might be taking too much of one medicine and not enough of another. These types of errors can land an older adult in the emergency room.
If any of the warning signs listed above sound like the situation your parent is in, it may be time to talk with them about the many benefits of an assisted living community. Another idea to consider is investing in a medical alert system. A mobile monitoring unit works off wireless technology that allows the senior to push a button and call for help from wherever they are. Call 1-844-203-5617 to learn more today!