What Does It Mean to Live with Purpose?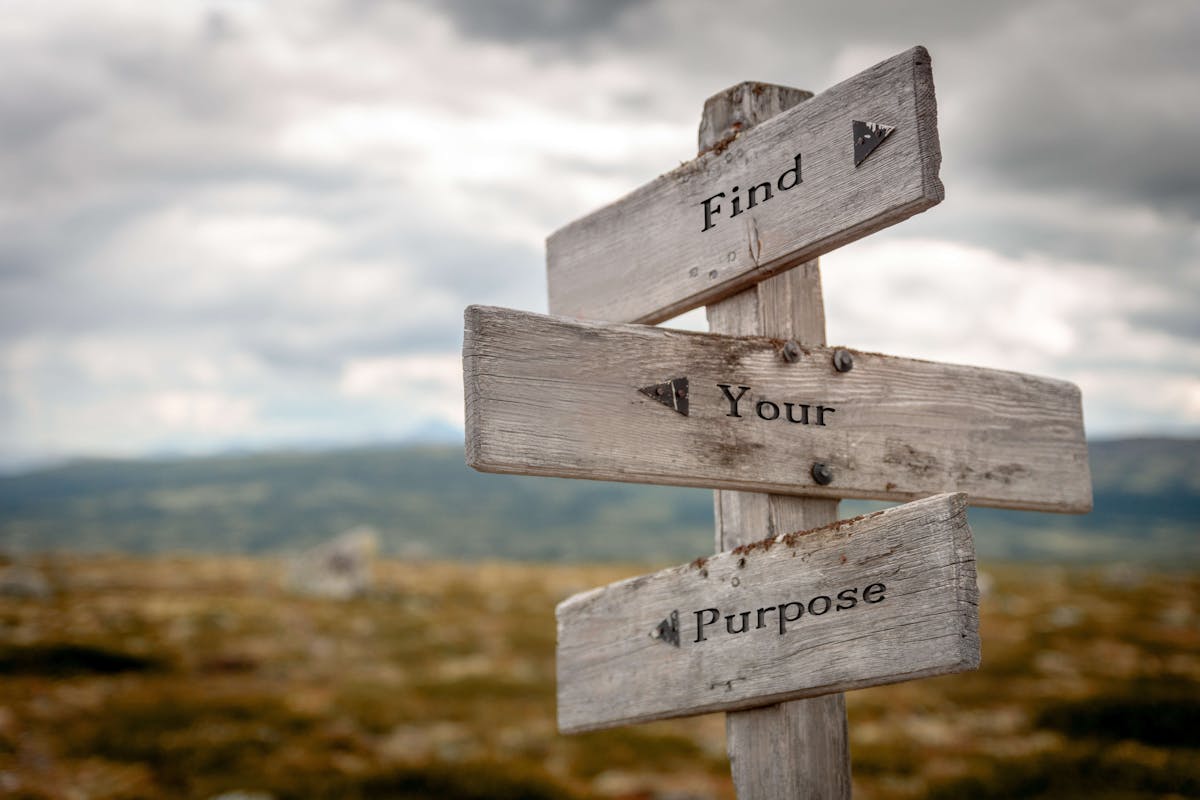 Retirement is a season in life most of us look forward to for many years. While you deserve some well-earned time to relax and enjoy your retirement, living with purpose is essential for healthy aging. But how do you find purpose after the kids are grown and gone and you've left the working world behind?
We have a few ideas for creating meaningful days and living your best life during retirement.
Living With Purpose During Retirement
Connect with a cause: Knowing someone is counting on you helps make the days feel more consequential. While you likely aren't looking for a full-time project, donating a few hours of your time each week to a cause you believe in is a good way to find purpose. If you aren't sure how to find a volunteer opportunity near you, call your local United Way agency for advice. Or you can utilize an online site like VolunteerMatch. They even have remote volunteer opportunities for seniors who struggle with mobility or have given up driving.
Listen to your heart: If you spent your working days conforming to an employer's schedule, finally having the freedom to live carefree days can be enticing. Unfortunately, it can also lead to unhealthy habits. Sometimes that includes becoming too sedentary. Instead, try to structure your day in a more purposeful manner. Have you always wanted to learn how to play the guitar? Or maybe you've been dreaming of writing a novel? Follow your heart and find a way to make those dreams a reality. It's a great way to keep both your mind and body engaged.
Reconnect with old hobbies: The days are busy when you are working and raising a family. Hobbies and special interests often take a backseat to life's daily realities. Take some time now to think back to what you loved doing as a child or young adult. Did you enjoy painting watercolors? Or maybe snapping nature photos? Dig up those old passions and find a way to make them happen during retirement. It's another way to keep your mind, body, and spirit healthy as you age.
Maintain healthy self-care: You've probably looked forward to retiring for many years. Don't let a preventable medical crisis disrupt your plans. Follow a well-balanced diet, such as the DASH Diet or the Mediterranean Diet. Both are linked to lower rates of disease. Commit to an exercise program that incorporates weight training, stretching, and cardiovascular activity. Get eight hours of quality sleep each night. If you are having problems sleeping, talk with your doctor. They may be able to diagnose the reason and treat it. Healthy self-care may help you ward off heart disease, stroke, and some forms of cancer.
Learn to manage stress: Many people don't realize the negative impact stress can have on their health. It's linked to problems ranging from migraines to digestive issues. Try to live in the moment and not worry about things you can't control. It also helps to find stress-busting activities you enjoy. A few to explore are meditation, yoga, nature walks, gardening, journaling, and swimming.
Stay Safe on the Go
One investment that can help you feel safe when you are active and on the move is an emergency alert device. This mobile monitoring unit allows you to quickly call for help in the event of a crisis. Call 1-844-203-5617 today to learn more!