Life Protect 24/7 Saved My Mom & Gave Me Peace Of Mind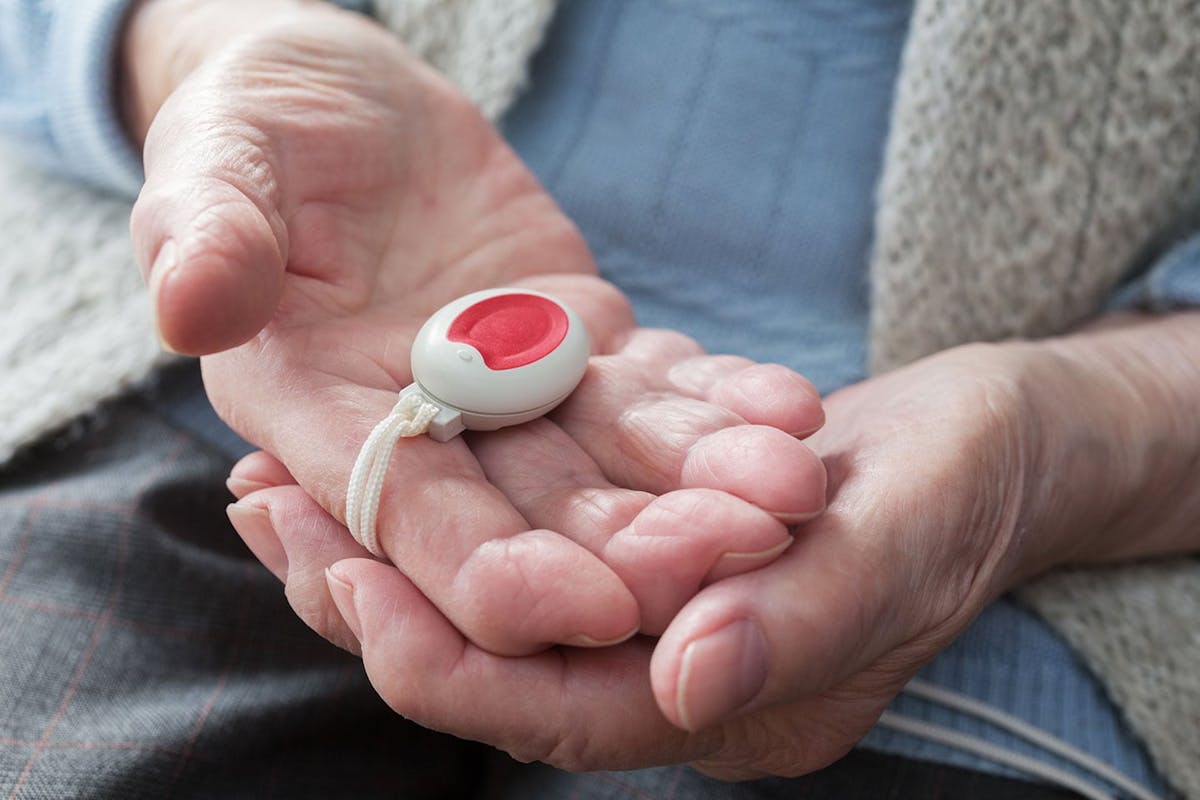 Nothing makes us happier at Life Protect 24/7 than the countless stories of gratitude we receive from satisfied customers who choose to live by the phrase "better safe than sorry." From hand-written cards to Facebook posts, we love hearing how someone is safe today thanks to our product.
Many of our Life Safety Consultants read these stories before work as a way to remind us of the importance of what we do. Constant vigilance is the foundation of our 24/7 namesake, and it's why you can rest easy anywhere, knowing help is literally the press of a button away.
One such customer, Gerry Brosch was halfway around the world when he received word his mother had fallen down and couldn't get back up.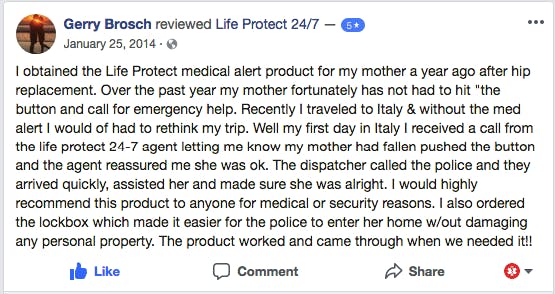 Even better, Gerry purchased our available hidden lockbox with his mother's subscription and saved himself countless hundreds in property damage. First responders won't hesitate from doing whatever it takes to get to someone in need, but everyone saves in effort and cost when we can inform dispatch that battering rams won't be necessary to rescue grandma.
Aging doesn't have to be a scary thing as children move out or supportive family members leave town. Life brings with it interesting circumstances, but knowing help is only the press of a button away brings relief and reassurance to the entire family.
It's easy to take the freedom and peace of mind for granted. You have no idea how thankful you are to have a Life Protect medical alert pendant until you're faced with a life or death emergency. There's a reason Gerry Brosch is still a valued Life Protect 24/7 customer after all these years.
After speaking with his mother, Gerry knew she would not have been able to stand back up or call for help on her own. Thanks to Life Protect 24/7, he knew that his mother was safe while thousands of miles from her home. The medical alert system was there when she needed it, and the moment it happened he was alerted right away. It's this peace of mind that helped Gerry and his family enjoy the rest of their trip knowing mom was safe, protected by the very best: Life Protect 24/7.
To speak with a customer care specialist about getting your FREE Medical Alert System or for more information about Life Protect, click here or give us a call at 1-844-203-5617 today!