5 Tips for Preventing Falls at Home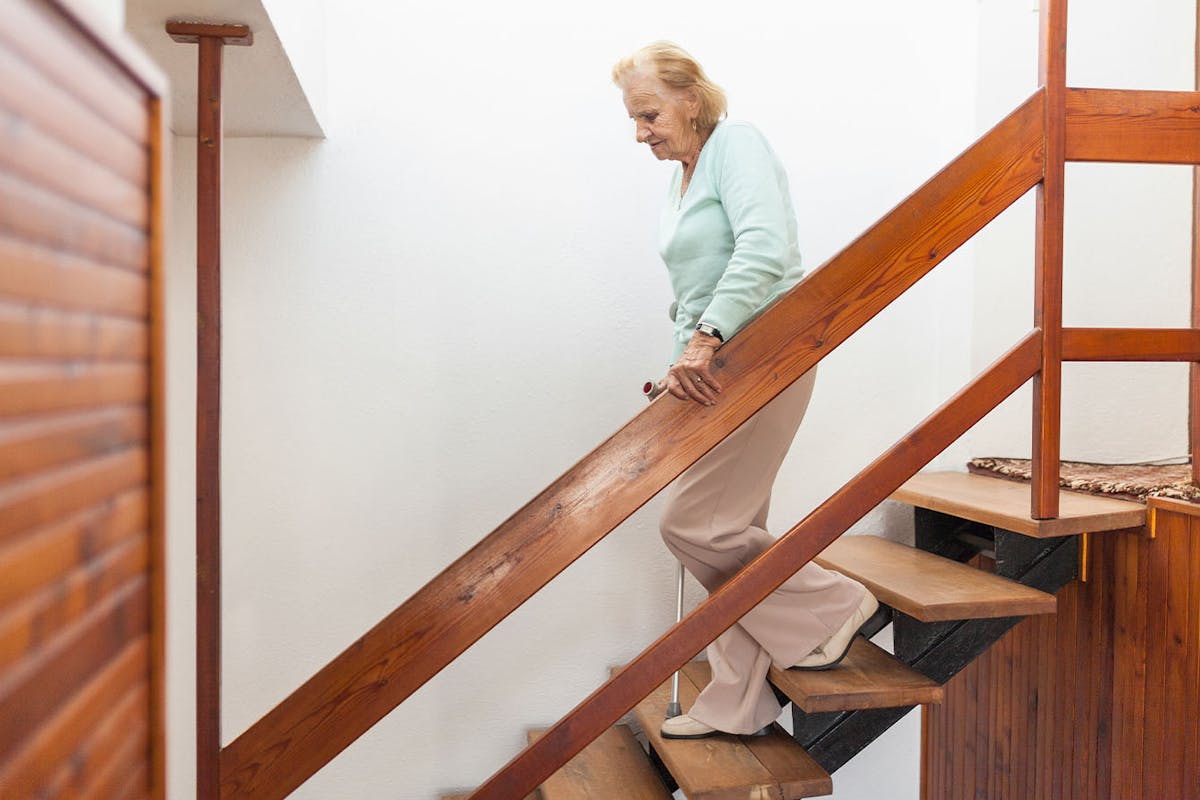 Falls remain the leading cause of fatal and nonfatal injuries among older adults. Most falls occur at home, especially in the bathroom. The statistics on falls among seniors are startling:
One in four adults over the age of 65 experiences a fall each year.
One in five falls results in a serious injury, such as head trauma or a broken bone, wrist, arm, or hip.
95% of hip fractures, a serious hazard for seniors, are caused by a fall.
These numbers are evidence that older adults need to take preventive measures to decrease their risk for falling. Here are five tips you can use to protect yourself.
Fall Prevention and Older Adults
Conduct a home safety assessment: Start by conducting a room-by-room safety assessment of your home. Look for fall hazards such as throw rugs, uneven stair treads, carpet bumps or rips, poor lighting, and lack of grab bars. Clutter can also contribute. "Check for Safety: A Home Fall Prevention Checklist for Older Adults" created by the Centers for Disease Control and Prevention is a helpful tool for evaluating your home. You can also check out our article "5 Tips for Conducting a Home Safety Assessment".
Commit to a healthy diet: Many people are unaware of the role a well-balanced diet plays in fall prevention. Sometimes cooking healthy for one or two seems like too much work. Convenience foods can be quicker and less expensive. However, consuming adequate amounts of protein, vitamins, and minerals helps you maintain core strength. Drinking water and eating foods with high water content help prevent dehydration. Both are necessary for preventing falls. If you have a medical condition that makes meal preparation challenging or you just don't want to cook, meal delivery services like Silver Cuisine or Freshology may be a solution.
Review medications with a pharmacist: Medication interactions and side effects can cause dizziness and problems with balance. Sometimes you might not even notice the severity until you experience a fall. Create a list of your prescription and over-the-counter medicines, including dosages. Then schedule a time to meet with the pharmacist and review them. Don't forget to include any vitamins or supplements you are taking.
Schedule an eye exam: Vision changes are common with age. Cataracts, glaucoma, and detached retina are just a few. You might not be aware that vision problems increase the risk for a fall. A yearly eye exam gives your physician an opportunity to identify potential issues and intervene early.
Exercise regularly: Core strength and balance are essential for avoiding a fall. With daily exercise, you may be able to protect yourself. Talk with your primary care physician about what types of aerobic exercise and weight training are best for you. Walking, yoga, resistance bands, light hand weights, and swimming are a few to consider. 
Medical Alert Systems Offer Peace of Mind
Despite your best attempts at fall prevention, you might experience a fall. If you are a senior who lives alone, investing in a medical alert system can give you and your loved ones peace of mind. With the press of a button, you can summon help immediately. Call us at 1-844-203-5617 today to learn more!