Recipes for Hosting a Vegetarian Thanksgiving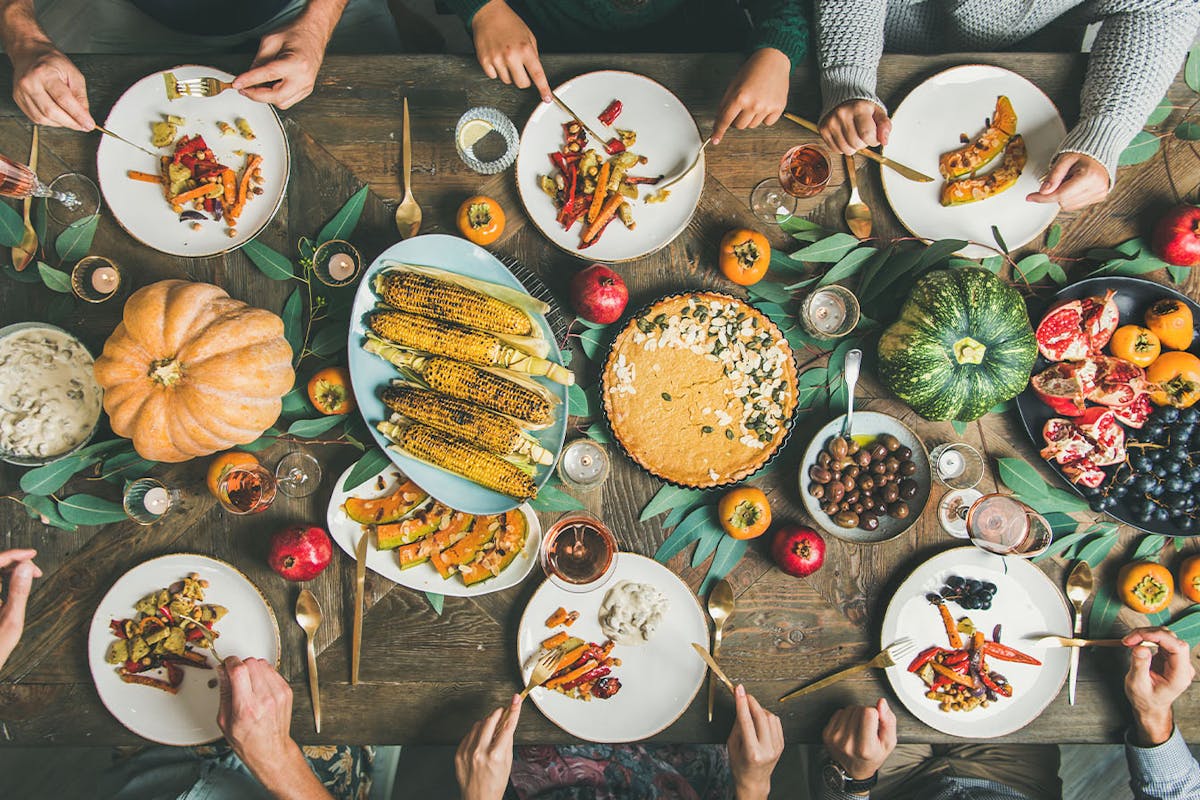 While the COVID-19 pandemic might cause Thanksgiving to look a little different this year, it's still possible to enjoy this annual feast with loved ones. Sticking to a small guest list for an in-home dinner or holding a virtual celebration via video chat are two ways to safely gather. Both allow you to enjoy the holiday that typically kicks off the seasonal festivities.
Since you may not have a traditional holiday gathering this fall, it might be a great time to experiment with your menu, too. Consider hosting a vegetarian Thanksgiving this year. A plant-based menu can make for a colorful and delicious meal.
Planning a Vegetarian Menu for Your Holiday Gathering
If you aren't a vegetarian or haven't had an opportunity to organize a large meal before, these tips might be of help:
Appetizers: A few tasty treats to nosh on before the big meal begins are a must. If you are sticking with vegetarian options, Pumpkin Hummus, Cranberry & Thyme Vegan Cheese Ball, and Figs-in-a-Blanket with Goat Cheese are three flavorful seasonal appetizers.
Main dish: When you are thinking beyond the turkey, there are a variety of choices to consider. Mushroom and Stout Pot Pies with Sweet Potato Crusts are a filling and tasty option. A few others are Squash and Caramelized Onion Tart, Vegetarian Lasagna, and Butternut Squash Steaks with Brown Butter-Sage Sauce.
Salads: While there is more to a vegetarian diet than just salads, they do make a nice addition to your Thanksgiving gathering. If you are looking for more than mixed greens to offer your guests, a few choices to explore are a Vegan Waldorf Salad, a Winter Chopped Salad, or a Fall Harvest Salad with Kale and Pumpkin.
Stuffing: Try a different twist on this traditional Thanksgiving favorite. Croissant Mushroom Stuffing or Cauliflower Stuffing are two flavorful options to consider serving.
Side dishes: Side dishes are popular on any Thanksgiving table, and a vegetarian celebration is no different. Stuffing-Muffins with Mashed Potatoes and Gravy combines two favorite parts of this annual holiday meal. Maple Glazed Carrots with Lemon Cashew Cream are sure to be a hit with guests, as is Stuffed Roasted Butternut Squash.
Desserts: For many people, the dessert table is the best part of a Thanksgiving menu. Try serving Vegan Gluten-Free Pumpkin Pie, Vegan Caramel Apple Cheesecake, or Pumpkin Pie Parfait to your vegan and vegetarian friends—it could become a classic.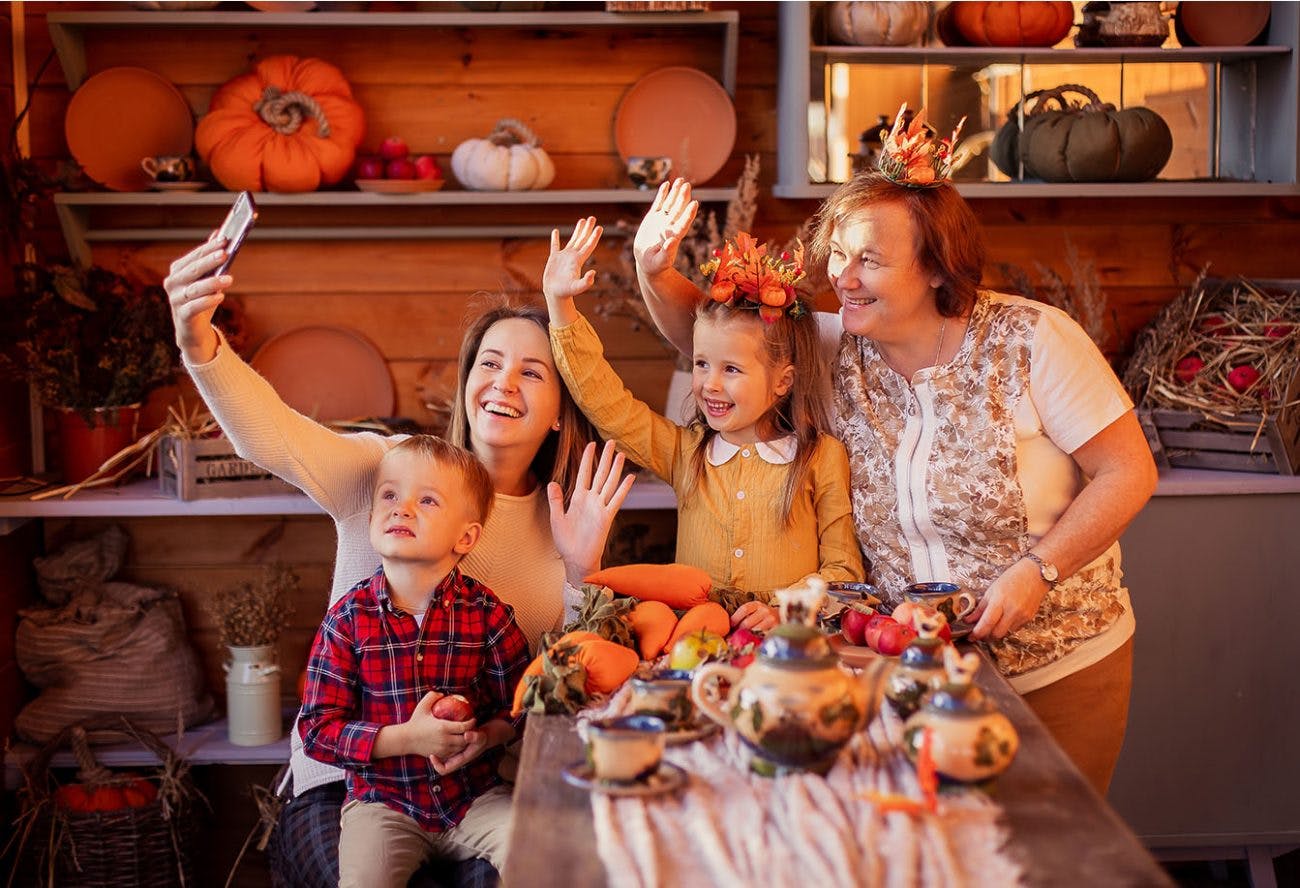 Virtual Thanksgiving Celebration
If you are trying to limit your contact with others but would still like to celebrate with friends and family, consider hosting a virtual gathering. Use a video chat service like Zoom or Skype to enjoy the day. For guests who live nearby, you can each make a dish or two to pass, and arrange for a safe exchange before Thanksgiving Day. Then hop on a group platform at mealtime to chat like you would in person.
For seniors who are considering a vegan diet, this twist on the traditional Thanksgiving meal might be the push that's needed to dive in. It's a great way to discover just how many choices there are for plant-based dishes and meals. For more information on the health benefits and cautions associated with this type of diet, see Are Vegan Diets Safe for Older Adults?