Understanding the Role Nurse Practitioners Play in Health Care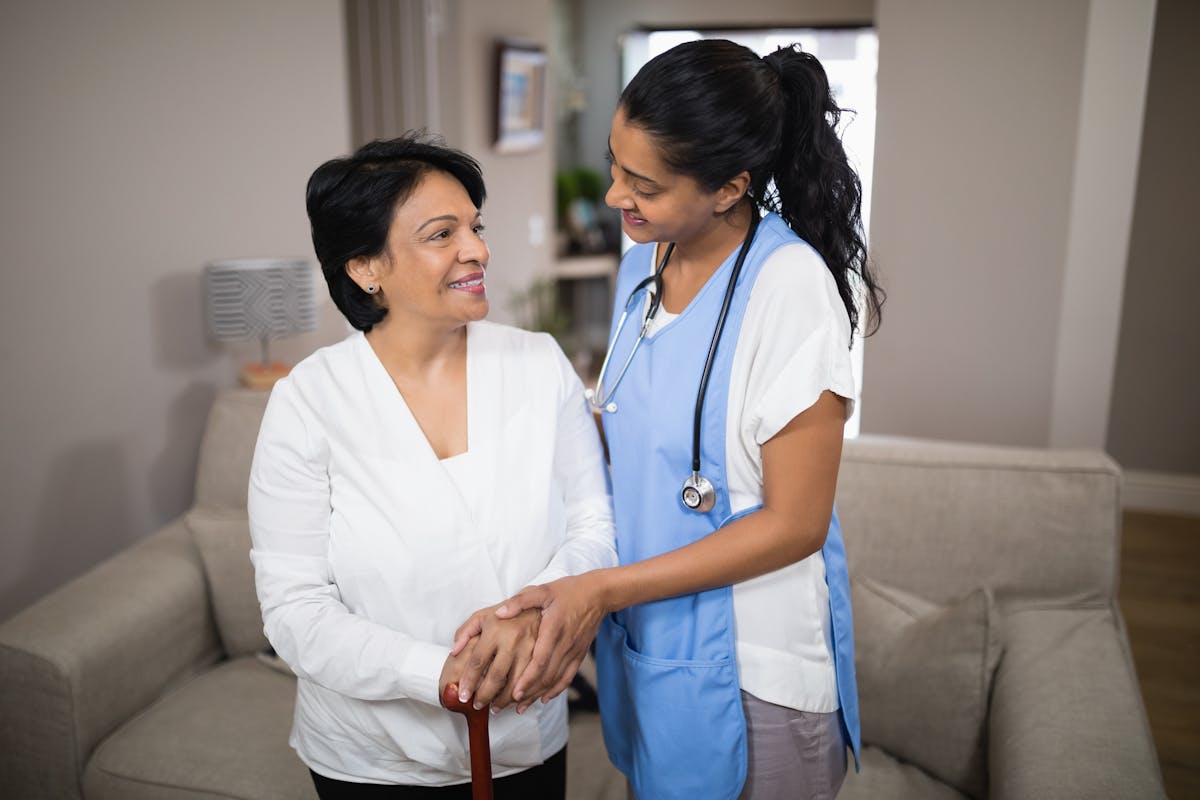 If you've visited your doctor's office or an urgent care center lately, a nurse practitioner (NP) was likely involved in your care. These professionals play key roles in care settings ranging from hospitals and skilled nursing centers to assisted living communities and hospice care centers. It's estimated there are approximately 355,000 licensed nurse practitioners in the United States.
As the U.S. population gets older, the health care industry has become busier than ever before. According to the American Association of Nurse Practitioners (AANP), more than 1.06 billion Americans visit an NP for care every year. Here's what a nurse practitioner is, and a look at the training they undergo.
What Is a Nurse Practitioner?
NPs are licensed, independent healthcare clinicians. They are required to have a master's degree in nursing, but many are now earning a doctoral degree in nursing practice (DNP), too. Nurse practitioners are licensed as advanced practice registered nurses (APRNs).
All 50 states plus the District of Columbia have their own specific licensing requirements for those who practice in their state. For example, most states allow NPs to prescribe medications, but some limit which types.
According to AANP, nurse practitioners are trained to concentrate on wellness and disease prevention. They also treat patient injuries and illnesses. While family practice is the focus for most nurse practitioners, some specialize in specific areas of medicine. A few of the most common specialties NPs play a role in are:
Dermatology
Palliative care
Cardiology
Mental health
Oncology
Behavioral health
Women's health
Pediatric/child health
Gerontology
Gastroenterology
Neurology
Why NPs Improve Health Care Delivery
Since the start of the COVID-19 pandemic, the entire health care system has been short-staffed. The workload has been staggering for everyone from housekeeping and janitorial services to nurses and physicians. Depending on the specialty and the region of the country, patients often wait many months for an appointment.
Nurse practitioners have played a vital role in easing the burden on physicians. Experienced NPs help in a variety of ways:
Focus on wellness: While nurse practitioners can address and treat a variety of medical issues, they are trained to focus on wellness. That holistic approach means they are experts at caring for the whole person and teaching patients about healthy living. It's an approach that helps keep patients on track with screenings and annual physicals, both a necessary part of proactive preventative care.
Provide primary care: NPs can see and treat patients for many other primary care–related health conditions, too. That might include routine colds and viruses, as well as disease management for conditions like diabetes and high cholesterol. When a primary care group has NPs on staff, it can free up more of a physician's time to treat more complex medical issues.
Reduce cost of care: When patients have quicker access to a health care professional, such as an NP, a minor condition can be detected earlier and treated before it becomes a bigger issue. That's not only better for the patient but also more cost-effective.
If your doctor's office utilizes nurse practitioners and you are wondering what they are legally able to do for patients in your state, this State Practice Environment tool breaks it down for you state by state.
Bookmark and Follow the Life Protect Blog
If you are a senior or the adult child of one, we encourage you to bookmark this blog and stop back often. We publish weekly articles on topics ranging from successful aging to caregiving, senior living, health care, and retirement.