What Are the Safest Cars for Senior Drivers?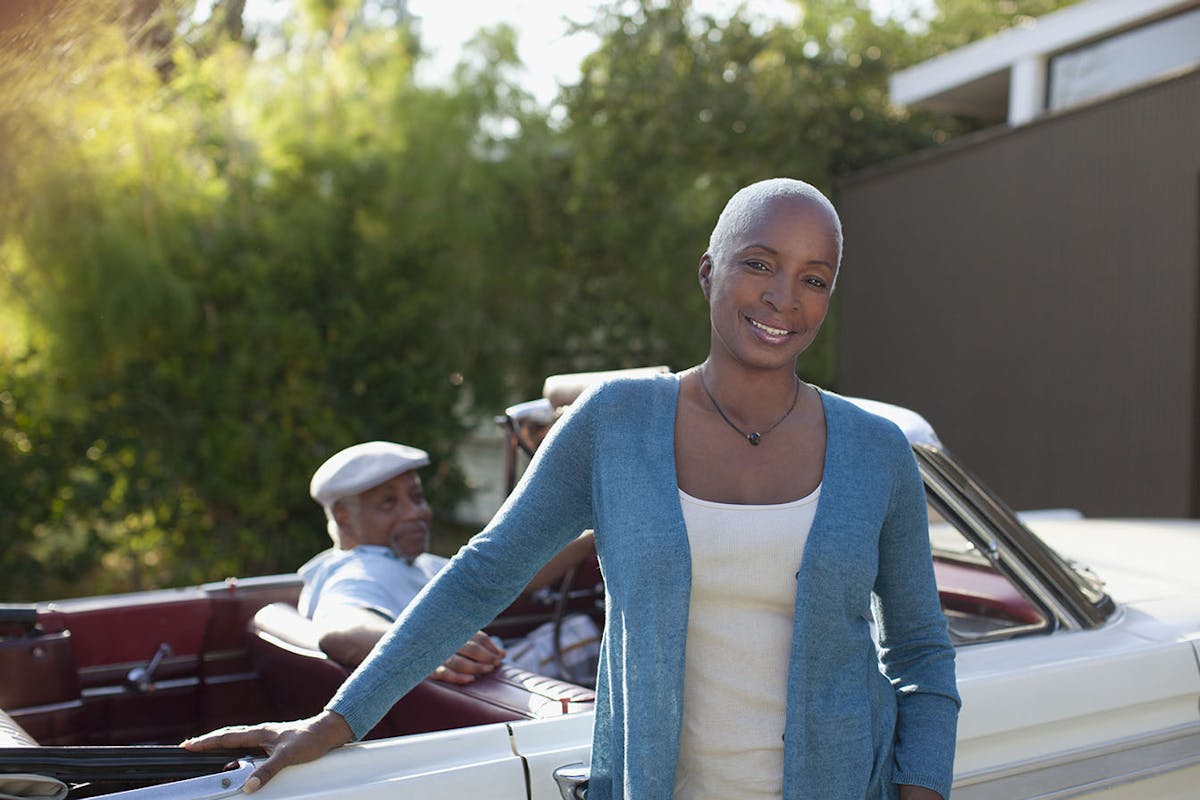 Aging can impact some of an older adult's favorite pastimes, but driving doesn't necessarily have to be one of them. Seniors may be able to extend their years of driving, independence, and travel simply by choosing a car that best meets the unique needs of older drivers.
One reason driving safety for seniors has improved in recent years is that more research is being conducted on older drivers. What researchers are discovering again and again is that older drivers are among the safest drivers on the road. When they are involved in accidents, they are more likely to cause harm to themselves than others.
But there are unavoidable effects of aging, such as slower reflexes and a loss of flexibility, that make it more difficult to drive as you grow older. Fortunately, new car technology has found a variety of ways to compensate.
Technology Is Better These Days
One way technology is helping older drivers is by offering more ways to see what's going on while driving. Very often, the effects of aging cause limited mobility in the back and neck, making it difficult to twist around when changing lanes or reversing.
Advances in car technology have made it possible for older drivers to work around these and other physical challenges. Larger, wide-angle mirrors assist by giving a broader view of the surroundings. Rearview cameras are especially helpful for backing up. Parallel parking assistance technology is another safe solution for senior drivers, as are new features like crash warning signals and navigation systems.
The key is to find a vehicle that offers these types of senior-friendly technologies while also earning high safety ratings during crash tests.
Best Cars for Older Driver Safety
Consumer Reports evaluates vehicles for a variety of features, including those that help keep senior drivers safer behind the wheel of their car. Front-seat access, visibility, high-performance headlights, intuitive controls, and easy-to-read gauges are attributes they evaluate closely.
They ranked the following cars highest for safety:
Subaru Forester
Subaru Outback
Kia Sportage
Kia Forte
A few other models also rank well in terms of senior-friendly features:
Nissan Rogue
Ford Escape
Toyota Corolla
Chrysler Pacifica
Along with a vehicle that is easier to access and drive, there are driving tools and aids that can help. Here are a few that occupational and physical therapists sometimes recommend to older drivers.
Adaptive Driving Aids for Seniors
These adaptive tools can help address a variety of senior driver challenges:
Side and rearview mirror adapters and extenders
Pulls to make it easier to access and close the seat belt
Extenders for the brake and gas pedals
Swiveling seat cushions to make it easier to slide behind the wheel
Bar grip for entering and exiting a vehicle
An occupational therapist can be a good resource for conducting an in-person skills assessment and identifying tools that may improve an older driver's safety. Occupational therapists who undergo additional training for this are known as driving specialists. Search the American Occupational Therapy Association's website to locate a driving specialist near you.
Consider a Mobile Medical Alert System
If you are an older driver or the adult child of one, you may worry about what to do in the event of an emergency when you or your loved one are out on the road alone. A mobile medical alert system might be a solution to consider. These mobile devices can be used at home or when you are on the go. With the push of a button, you will be connected with someone who can help. Call 1-844-203-5617 to learn more!