8 Ways to Live a Heart-Smart Lifestyle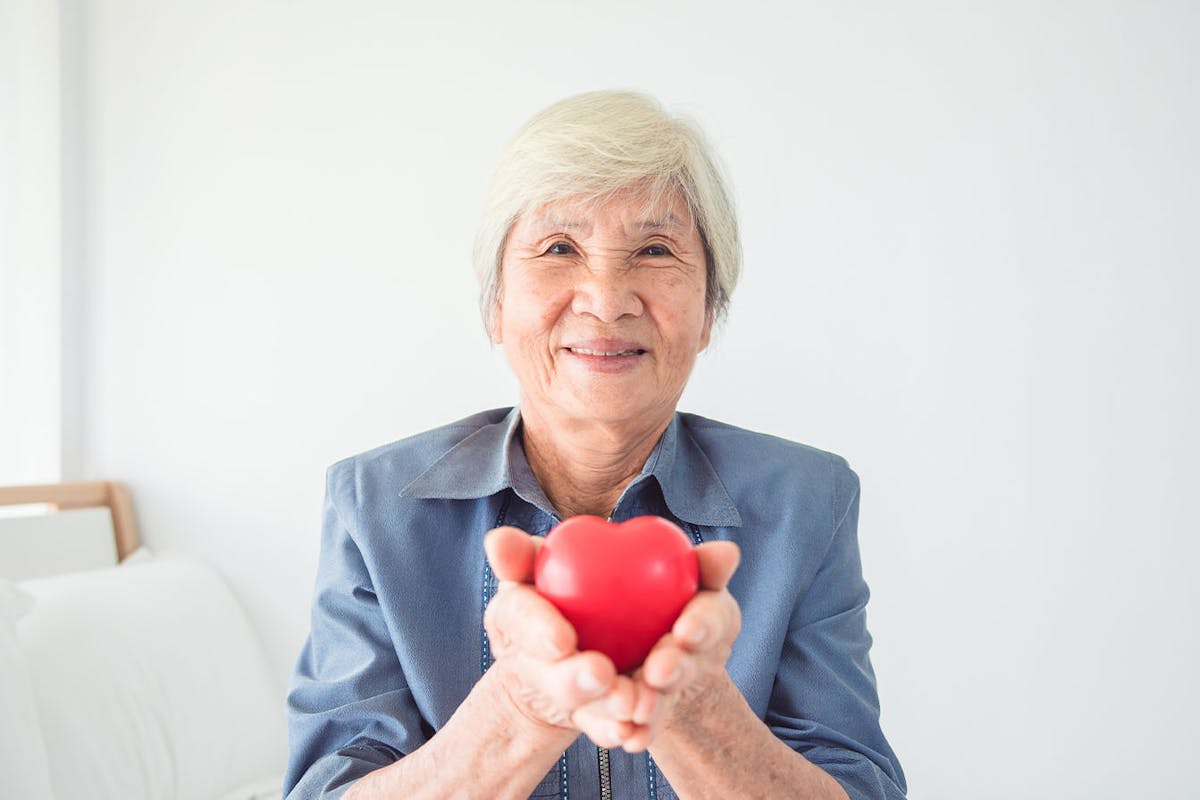 Heart disease remains the leading cause of death for men and women in this country and worldwide. Cardiac-related illnesses contribute to a startling one in four deaths. Researchers say lifestyle modifications can lower these numbers.
In honor of American Heart Month in February, here are a few lifestyle modifications you can make that may lower your risk for developing heart disease.
8 Steps to a Healthier Heart in 2021
Eat well-balanced meals: You are what you eat. It's an adage that holds true when it comes to protecting your heart. What you do and don't eat can make a real difference in how you feel and your risk for cardiac disease. Two diets that earn high marks from cardiologists are the DASH Diet and the Mediterranean Diet. Both are linked to good heart health. You might also want to learn more about the dietary habits of people who live in areas around the globe referred to as Blue Zones. These are places where residents have lower rates of medical conditions such as Alzheimer's, cardiac disease, and diabetes.
Limit sweets and treats: A healthy diet should also limit sugary treats. Elevated blood sugar is tied to heart disease, especially for women. The American Heart Association recommends people carefully monitor how much added sugar is contained in the foods they eat. Its guidelines advise that men restrict sugar consumption to nine teaspoons per day and women to just six teaspoons.
Stay active and moving: A sedentary lifestyle and lack of exercise are two distinct behaviors that can put you at high risk for heart disease. As many older adults are staying close to home for fear of exposure to the coronavirus, these bad habits are more likely to pop up. If you are physically able, get up and move around every hour. It's also important to engage in exercise and strength training most days, for a total of 150 minutes a week.
Manage stress: We all encounter stress in our daily lives, especially now as the COVID-19 pandemic persists. It's how we manage it that impacts heart health. Chronic stress contributes to high blood pressure, which is linked to cardiac illnesses. Finding healthy ways to decrease stress is vital. Exercise, especially yoga, walking, and swimming, will help. Other stress-busting activities to consider are journaling, meditation, gardening, music, and art projects.
Kick the habit: Many people associate smoking with lung cancer. While it's true that it's the leading cause of lung cancer, smoking can also cause heart disease. One out of four heart-related deaths can be attributed to cigarette smoke, including secondhand smoke. If you smoke or live with a smoker, make every effort to change that. If you've been unsuccessful in the past, ask your physician for advice. They will likely be able to refer you to a smoking cessation program with a proven track record of success.
Make sleep a priority: Our culture places high value on living a hectic life and surviving on little sleep. When you don't get enough quality sleep, you are more likely to make choices during the day that put your heart at risk. Two of the most common are indulging in unhealthy comfort foods and spending too much time sitting. The general guideline is to try to get seven to nine hours of sleep each night.
Limit alcohol: Many adults are unaware of the link between heart disease and consuming too much alcohol. While some studies seem to indicate red wine may be good for your heart, moderation is the key. Heavy drinkers often have high blood pressure and are at risk for a serious disease of the heart muscle known as cardiomyopathy. Talk to your primary care doctor for advice on what your daily limit should be based on your personal health.
See your doctor: While few people are excited about the prospect of visiting the doctor when they feel good, it's important to have an annual physical. This appointment gives your primary care physician an opportunity to identify potential issues before they become big problems. Among the health indicators they'll monitor are blood pressure, blood sugar, and cholesterol. To learn more about cholesterol and the role it plays in preventing heart disease, read Understanding Cholesterol Screening Results.
Visit the American Heart Association online to find recipes, exercise tips, and other resources to help you live a heart-smart lifestyle at every age.
Follow the Life Protect Blog
Throughout the month, we update the Life Protect Blog with topics of interest to seniors and family caregivers, from indoor fitness activities to the perils of social media. We invite you to bookmark this valuable resource and visit often.