Can You Evaluate a Senior Living Community Virtually?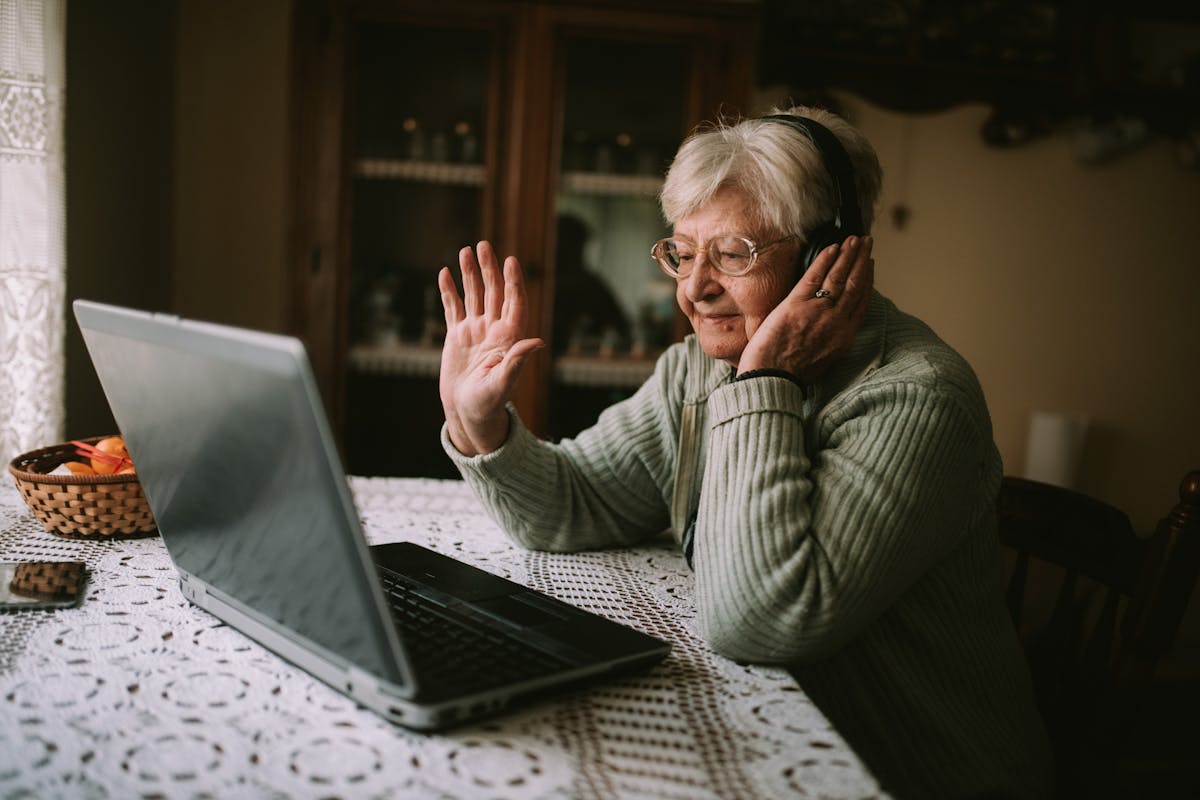 Senior living communities have hosted videos of their apartments and villas on their websites for years. However, many weren't easy to navigate and didn't always give families the best view of the community. The COVID-19 pandemic made the industry finally realize the power of connecting virtually with potential residents and families.
Because they couldn't allow visitors for months, most communities began offering virtual tours for families searching for assisted living or memory care. Many have continued offering virtual visits because they are beneficial for adult children who live far away and locals exploring their options.
A question that often arises about virtual tours is if they are as effective as in-person visits to a senior living community. As you might expect, the answer is no. If you can visit in person and talk with residents, families, and staff, that's always better. But a virtual tour is the next best thing.
Here are a few tips to help you make the most of your virtual tour.
Making a Virtual Tour Work for You
Schedule carefully: Don't make the mistake of blocking out only 15 or 20 minutes to complete a virtual tour just because you aren't going there in person. These real-time tours are interactive, so you'll want to allow yourself plenty of time.
Prepare a list of questions: Just like you would for an in-person tour, take some time to put your questions down on paper. Making an informed decision starts with knowing what to ask. "Checklist: Questions to ask an assisted living community" will help you make sure you don't forget to ask something important.
Take good notes: While you may think you'll remember what you liked and disliked about each community, it's tough when you schedule virtual tours with several providers. Make a point to write down concerns, advantages, and your overall impression. This also makes it easier to compare communities when you are narrowing down your choices.
Set the pace: These tours can make both the person leading them and families feel a little awkward at first. If the pace seems too quick for you to get the inside look you are seeking, let the staff member know. It's usually helpful if you ask questions and comment as the tour progresses. The tour leader will appreciate the interaction and the opportunity to make sure the visit is useful.
Talk with residents: Finally, ask if you can talk with residents and families virtually, too. Senior living communities typically have people who love the opportunity to share their experiences and answer questions. It's a great way to hear unbiased insight.
If you narrow down your list but can't visit in person for a second tour, it might be advantageous to have someone do it for you. For those without a local connection, enlisting the services of a geriatric care manager is an option to consider. They are also known as aging life care professionals. This database will allow you to search by zip code and find one in your desired area.
Mobile Monitoring Units for Older Adults
If you are concerned about a senior loved one's safety when you can't be there, a mobile monitoring unit might be the answer. With the push of a button, these discreet devices can summon help quickly. Call 1-844-203-5617 today to learn more!