Healthy 2021 Resolutions for Family Caregivers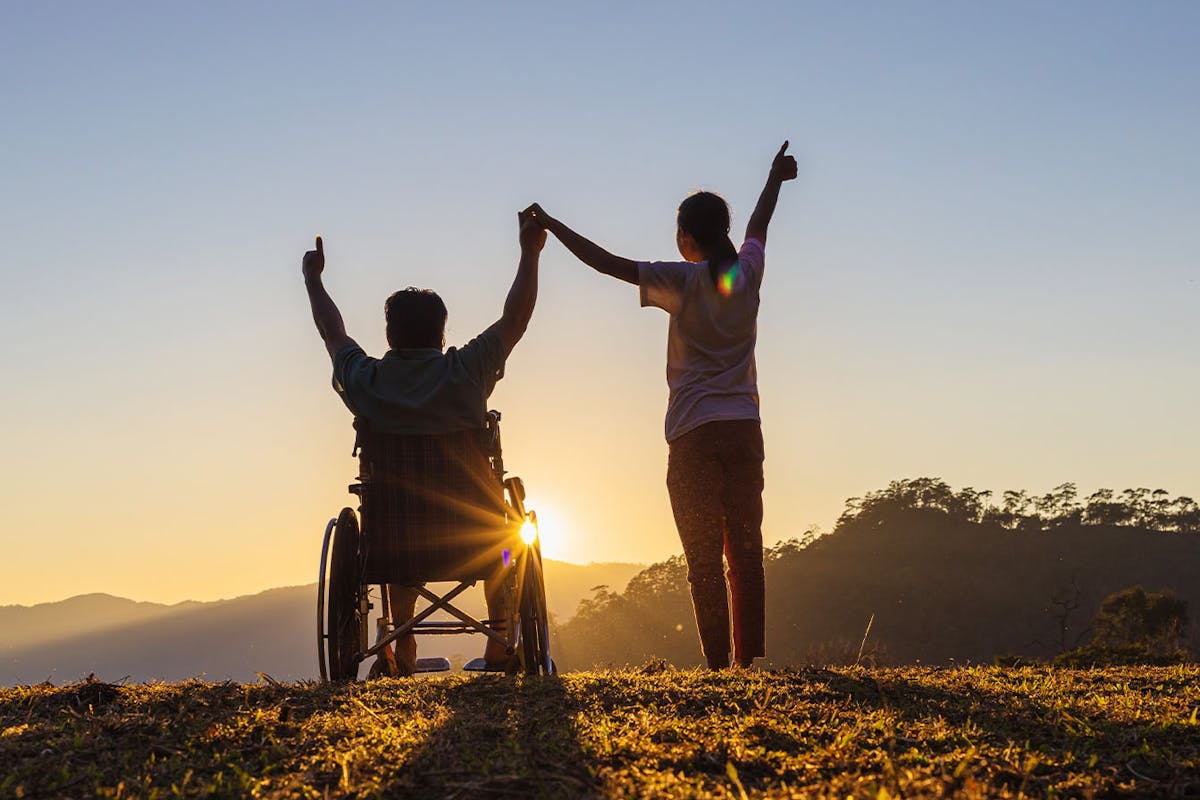 As the tumultuous year that was 2020 draws to a close, most of us are looking for a more peaceful new year. If you are one of the 40.4 million people in the United States caring for a senior family member, the past year was probably especially difficult. The COVID-19 pandemic added to the already long list of challenges faced by caregivers.
Because older adults are at highest risk for contracting the coronavirus, caregivers have found themselves navigating uncharted waters with regard to health and safety. That's in addition to managing medications, accommodating special dietary needs, scheduling physician appointments, and more. With such a busy schedule, family caregivers often place their own health and happiness low on the list of priorities.
Finding a healthy balance is essential. As 2021 begins, we have some suggestions to help families start off the new year on the right foot.
5 Healthy Resolutions for Caregivers to Make
 1. Ask for help.
Even when they are worn out and weary, adult children and other family members are often reluctant to ask for help or accept it when it's offered. But when you are a caregiver, this should be at the top of your list because it's an important step in protecting your own health. It's critical to realize that caregiving is rarely a one-person job. You need a backup system to prevent a health crisis of your own, as well as ensure your family member has care in the event you aren't available. Whether it involves other family members or professional caregivers, take time to develop a plan before you need it.
 2. Explore local senior care options.
If you've never had to explore the different types of senior care before, it's easy to feel overwhelmed by the choices. There are options to meet every need, from private home care aides to independent living, assisted living, and respite and memory care. Most have resource-rich websites that will help you self-educate from the privacy of your living room.
 3. Join an online support group.
While friends may sympathize with your situation, unless they've been caregivers before, they probably don't understand the struggles. One avenue for finding meaningful support is an online caregiver support group. By connecting with fellow caregivers, you will likely find the emotional and physical help you need. Family Caregiver Alliance and ALZConnected are two good sites that can help you find a group you feel comfortable joining.
 4. Have a physical exam.
If you haven't seen your doctor for a physical and routine screenings in the last year, pick up the phone today and call for an appointment. It's the best way to assess the status of your own health and prevent small issues from becoming big ones. With the stress and physical demands most caregivers live with, an annual physical is important.
 5. Take care of yourself.
If you've been relying on convenience foods while also skipping exercise, resolve to change that in 2021. Eating well, getting a good night's sleep, and exercising almost every day are vital for continued good health. Remind yourself that your senior loved one counts on you. If you fall ill, who will be available to step in and help?
Follow Our Blog
If you are a senior or an adult child of one, we encourage you to stop back and visit our blog often. We publish new articles weekly throughout the month. Topics range from Indoor Fitness Activities for Seniors to Fire Safety Awareness Tips for Older Adults. Should you need an emergency call alert for an older loved one, call us today at 1-844-203-5617!