Coping with a Sense of Loss When a Loved One Has Alzheimer's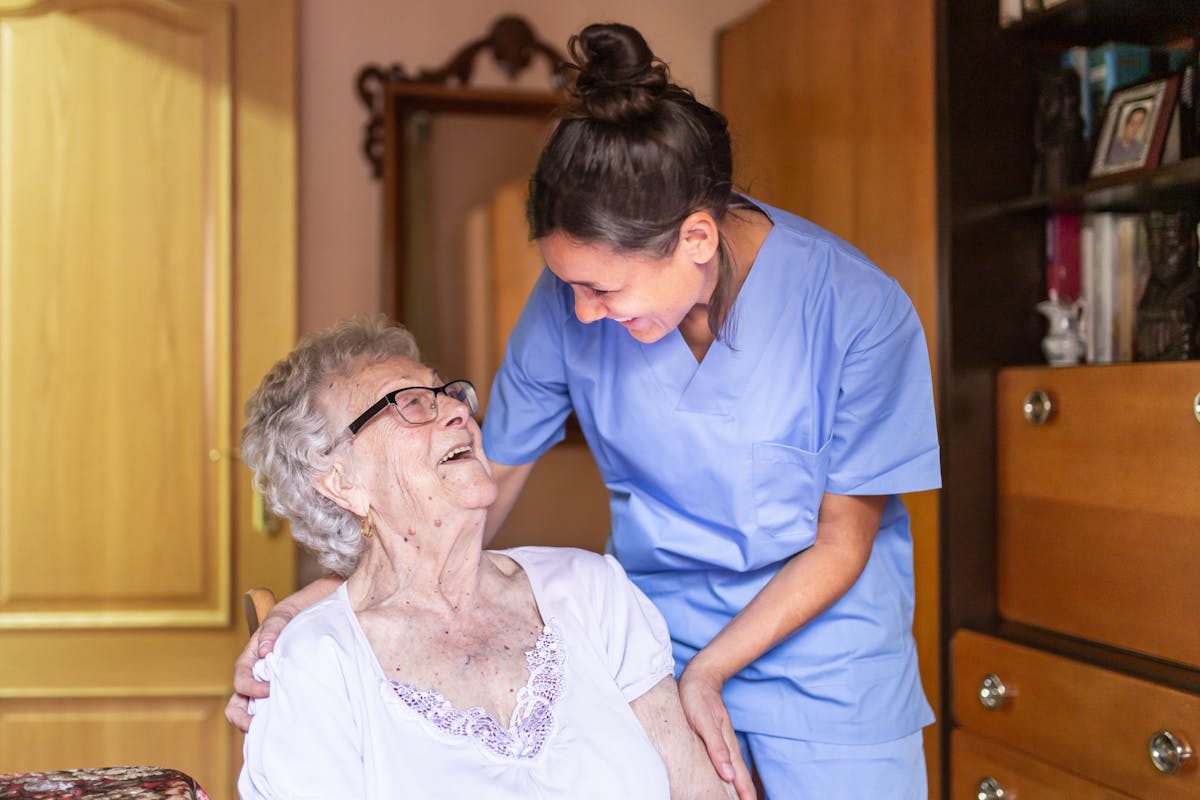 When you are a caregiver for a spouse or parent who has Alzheimer's disease, you face many unique challenges. Safety issues, such as wandering from home, are constants. A loss of verbal skills also makes caregiving tough. Added to these is the sense of loss loved ones feel watching their family member decline emotionally, physically, and mentally.
As the disease progresses, an adult with Alzheimer's often becomes unable to recognize even those closest to them. Alzheimer's gradually robs older adults of their unique personality traits, such as their sense of humor and disposition. Experts call these ambiguous losses. Trying to navigate the days when your loved one is no longer psychologically or socially present is difficult.
The long goodbye is a phrase coined to express the journey families experience when a senior is diagnosed with Alzheimer's. Finding healthy ways to cope is essential for friends and family members.
Survival Tips for Alzheimer's Caregivers
According to the Alzheimer's Association, an estimated 11 million Americans are caregivers for a loved one with Alzheimer's. That adds up to an estimated 16 billion hours of care each year. Family caregivers often find themselves feeling lonely, fatigued, and sad. They might know they need to take a break or get help managing their responsibilities but feel duty bound to do it all on their own. By developing healthy coping skills, however, you'll likely be a better overall caregiver. Here are a few tips to help you manage this challenging situation:
Try to focus on the present: Staying in the moment is difficult but may be helpful in managing tough emotions. While reminiscing on occasion with the senior might be a good way to help them reconnect with lost memories, appreciating small things in the present may allow you to avoid focusing on what's been lost. Activities like meditating, gardening, knitting, and decluttering/organizing might help.
Commit to a healthy diet: For many caregivers, time is in short supply. It's easier and quicker to sacrifice a healthy diet for convenience foods and drive-through meals. Unfortunately, these menu choices are often high in calories, unhealthy fats, and sodium. If your schedule won't stretch to preparing and freezing meals a week at a time, you might want to consider a healthy meal delivery service, like Green Chef or Purple Carrot.
Get regular exercise: While it might feel like a luxury to take time to exercise each day, it's important to do so. Maintaining a fitness routine offers mental and physical health benefits to weary caregivers. Among them are better quality of sleep, a stronger immune system, and reduced stress. It also builds muscle mass and core strength, which helps lower risk for an injury related to caregiving. If you can't exercise for 30 continuous minutes, break it up into 10- or 15-minute blocks of time throughout the day.
Ask for help: Caregivers are often reluctant to ask for or accept assistance. Some are fearful of trusting their loved one's care to someone else. For others, it is a sense of duty to their parent or spouse that prevents them from seeking help. Those who do accept help, however, are better equipped mentally and physically for long-term caregiving. If you don't have friends or family you can turn to, respite care from a home care agency or at a memory care community might be a solution to explore.
Make time to laugh: Finally, don't overlook the health benefits associated with humor. Laughter really can be good medicine for the body, mind, and spirit. Try to enjoy a few laughs with friends on a regular basis. It's one of the best ways to lower the risk for depression, which is common in people caring for someone with Alzheimer's disease. Whether it's a cup of coffee with a friend who always lifts your spirits or a night out at the movies, allow yourself to enjoy life.

Invest in a Mobile Monitoring Unit
When a loved one has Alzheimer's disease, wandering from home and getting lost is a worry. Investing in a mobile monitoring unit might be a solution. In the event of an emergency, the user can quickly summon help with the press of a button. Because it uses wireless technology, it will work from wherever the user is, including the shower. Call 1-844-203-5617 to learn more today!