Fun Facts About New Year's Resolutions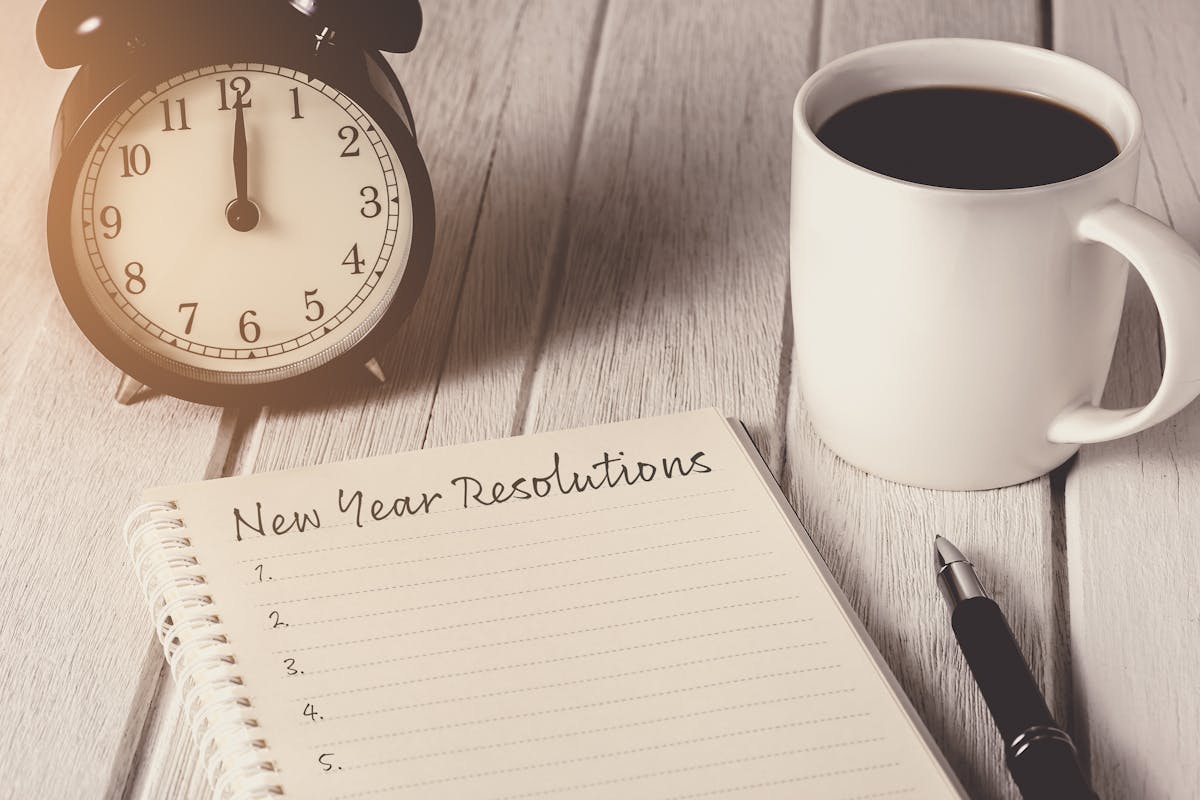 As we embark on a shiny new year, many people are trying to stick to the resolutions they made at the end of the old one. While we make those promises to ourselves with the best intentions, it's no secret that most adults fail before the month of January is over.
How did making New Year's resolutions come about? And what are some of the most common ones people make? Let's take a look at some interesting facts about this December 31 tradition.
History of New Year's Resolutions
Though Americans might think they can lay claim to the practice of making resolutions for the upcoming year, it actually dates back to the ancient Babylonians. For them, however, the year started in mid-March, when crops for the season were planted. During Akitu, a 12-day religious festival, Babylonians made promises to the gods in return for good favor in the new year. It is from this ancient practice that today's New Year's resolutions are believed to have evolved.
In 1582, Pope Gregory XIII introduced the world to the Gregorian calendar. At that time, he declared that January 1 should mark the start of the new year, and the Western world soon complied.
What else do we know about this tradition of making resolutions and celebrating the start of a new year?
New Year's Trivia
WalletHub has loads of fun facts about how people mark the calendar turning to a new year:
Despite the hype, only 15% of Americans spend New Year's Eve at a party or public event.
In the U.S., 45% of people ring in the New Year with friends and family, while 24% prefer to stay at home, and 3% don't celebrate at all.
Those who head to the famous Times Square party throw 1.5 tons of confetti. The trash generated takes 300 sanitation workers 15 to 16 hours to clean up.
An average of 44% of Americans make a New Year's resolution before the night is over.
Only 31% of people stick with the promises they made to themselves the prior year. A whopping 81% fail by February.
The four most popular types of goals people set are to exercise, eat well, lose weight, and save money.
So, what can you do to improve your chances of making your New Year's resolutions a reality? Here are some suggestions to try.
Tips to Stick with Promises for the New Year
According to personal growth experts, New Year's resolutions fail for many reasons, ranging from goals that aren't realistic to those that aren't specific enough.
Be realistic: One way to increase the likelihood you'll stick with your self-made promises is to be realistic. If you want to develop a healthier exercise habit, start slowly and build up over time. If you aim too high right away, it's easy to become frustrated or disappointed and give up. Be more reasonable so you don't set yourself up for failure.
Be forgiving: Forgive yourself if you get off track, and recommit to your goal. A few stressful days at work might lead you to skip the gym and hit the donut shop instead. Shake it off and try again. Don't just give up.
Be specific: One final tip is to make your resolutions clear and explicit. Vague goals like "lose weight" or "exercise more" just aren't specific enough to hold you accountable. For example, decide what your healthy weight should be, determine how much weight you need to lose, and break it down into smaller steps. It's probably a good idea to discuss your goals with your physician and ask for advice on the best diet for your personal situation.
If one of your resolutions is to eat healthier in 2022, you might need to decrease the amount of sugar in your diet. People in the U.S. consume up to three times more sugar than the recommended daily allowance. 4 Steps to Reduce Sugar in Your Diet contains good information to help you avoid the health risks associated with added sugar.