Creative Ideas for Virtual Gatherings This Winter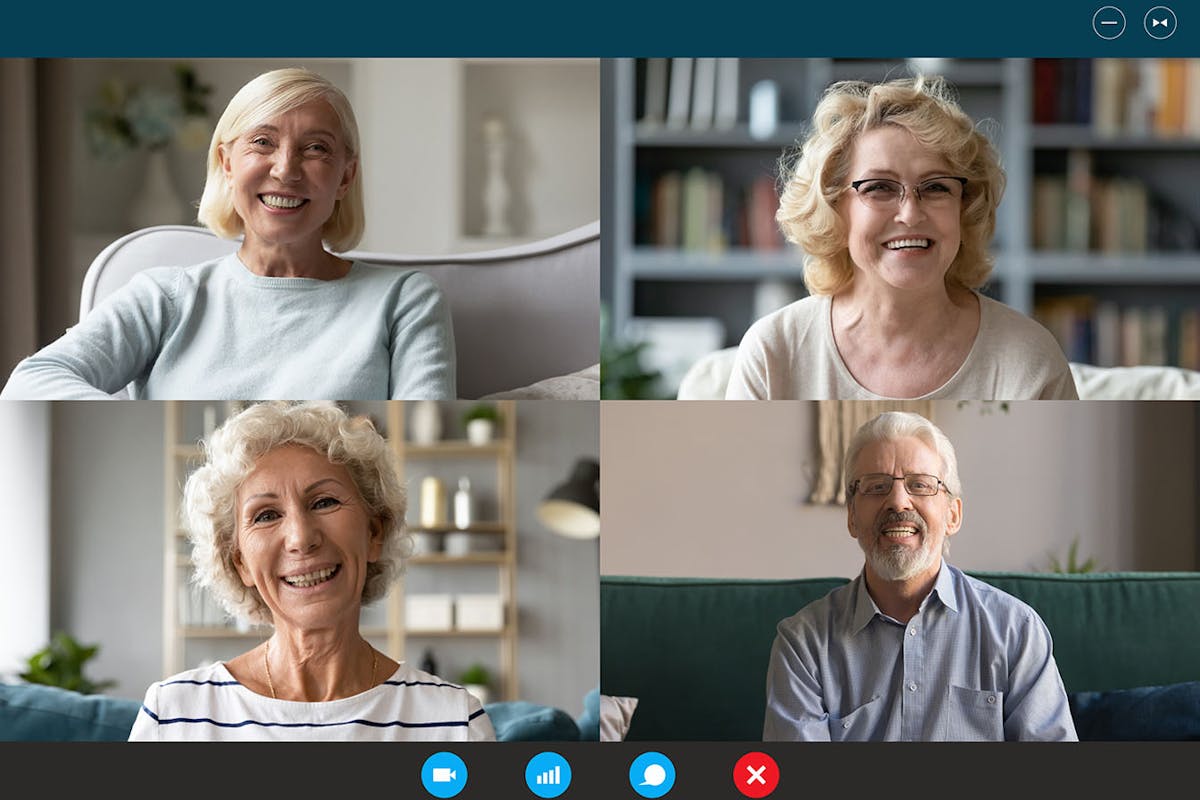 Between the cold weather and the spike in the number of coronavirus cases, many seniors are sticking close to home this winter. While it's likely a necessary step to stay safe, it can also be isolating and lonely. That combination can have a negative impact on your physical and mental health.
The health risks associated with isolation among older adults have been well documented. It can increase the risk for some kinds of cancer, heart disease, diabetes, depression, and possibly even Alzheimer's disease. Fortunately, technology has made staying connected to friends and family much easier.
Stay Engaged Using Video Chat Services
Video chat platforms offer a wide variety of options for reaching out to loved ones, no matter where they are. Most allow you to talk from your cell phone or tablet. Those that are free or have a free version include:
Zoom
Skype
FaceTime
Houseparty
If you are looking for a more comprehensive system and don't mind paying a monthly subscription, GrandPad is another option to consider. It comes with an innovative tablet designed with older adults in mind. In addition to connecting with loved ones, families can set up their own private network to call, email, and share photos with one another.
What else can you do besides talk utilizing a video chat service?
We have a few ideas for you to try with your loved ones this winter.
Creative Ways to Gather Using Video Chat
Hang out with the grandkids: For many older adults, one struggle high on the list of disappointments related to COVID-19 is an inability to see and hug their grandchildren. While families have taken advantage of video chat for conversations, you can use these platforms for more than just talking. A few other suggestions include reading bedtime stories together, enjoying a dance party, or helping with homework. You can also get more creative and do some projects "together." For example,  mail cutout cookies, frosting in different colors, and sprinkles to your grandkids, or arrange a porch pickup. Reserve some for yourself. Then sign on for a video chat and frost your cookies while the grandchildren decorate theirs.
Play games virtually: You can play more games virtually than just Fortnite. Social networks like Houseparty allow friends and family of all ages to enjoy games like Heads Up! online. Make sure you line up the snacks and drinks ahead of time! Another idea is to use My Free Bingo Cards to play Bingo with loved ones near and far. You might even want to get some prizes for the winners.
Host a party: Winter can cause cabin fever to set in even during the best of times. If you are tired of being stuck indoors, throw a virtual party. Encourage virtual guests to dress up in their most stylish cocktail outfit. Share recipes with guests for favorite appetizers and cocktails. Drinks like spiked lattes or toasted s'mores martinis are perfect for winter. Don't forget alcohol-free versions for the little ones and those who don't drink.
Organize a religious gathering: Another thing people who are avoiding public gatherings are missing is an opportunity to attend their cherished religious services in person. While many churches and synagogues are streaming their weekly services, it's not the same as the personal interaction most are accustomed to enjoying. You might want to host a weekly Bible study or devotional meeting. The Women's Ministry Toolbox has great ideas for getting started.
One final tip is to consider adopting a senior pet, especially a dog. They can be a trusty companion during difficult times. To learn more about the benefits of having a pet during retirement, read Seniors and Pets: A Mutually Beneficial Friendship. 
We hope these suggestions help give you some new ideas for staying in touch with those you love this winter.
Mobile Emergency Devices
If you are a senior who lives alone, or you are the caregiver for your spouse, investing in a mobile emergency alert system might give you and your loved ones peace of mind. In the event of an emergency, you can summon help with the click of a button. Call 1-844-203-5617 today to learn more!