How to Protect a Senior from Being Injured in a Home Fire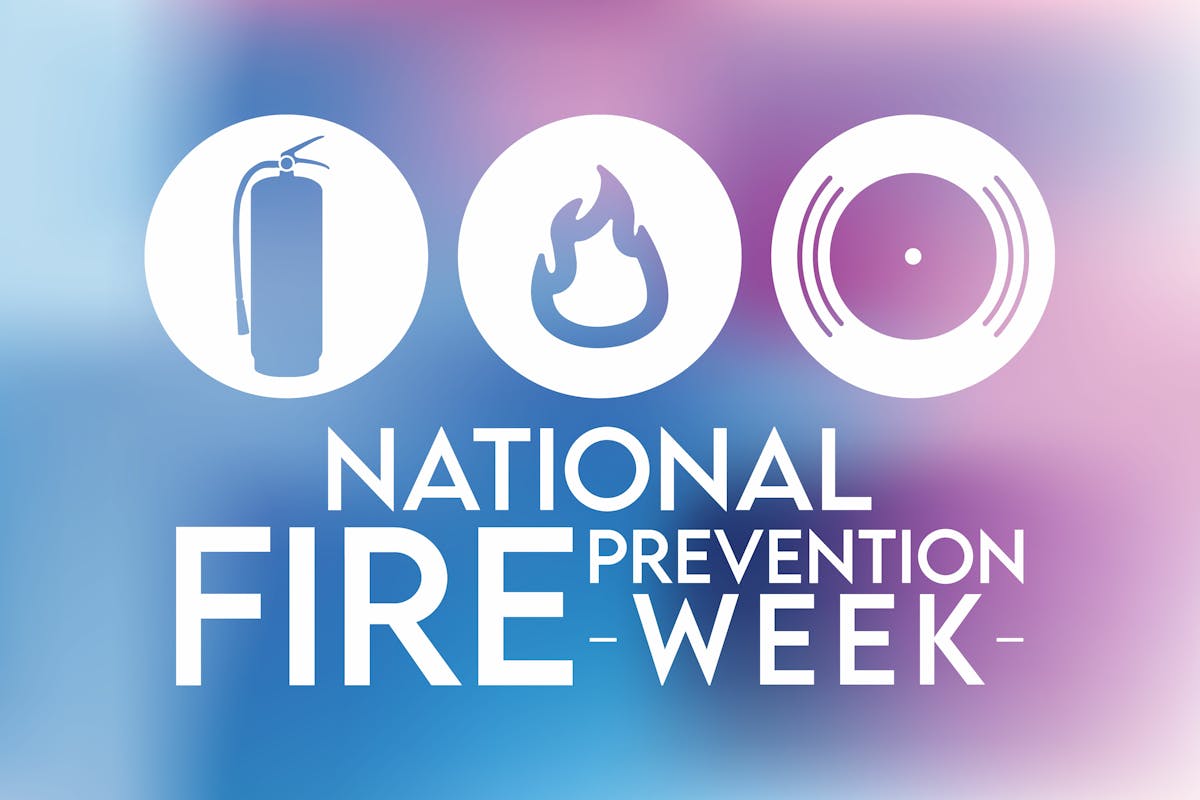 People tend not to think much about home fire danger once they've installed smoke detectors. But the evidence is clear that it's an issue you shouldn't ignore, especially if you are an older adult or the caregiver for one.
Research shows that the risk of being harmed or fatally injured in a home fire is two times higher for older adults than the general population. Adults over the age of 85 face even more startling odds: they are almost five times more likely to be harmed in a home fire than younger people. While adults over 65 make up only 13% of the nation's population, they account for 35% of deaths related to fires.
National Fire Prevention Week Begins
National Fire Prevention Week kicks off this year on October 3 and wraps up on October 9. Since 1922, this week has been used to raise awareness about fire safety in remembrance of the Great Chicago Fire of 1871.
If you are an adult child wondering what you can do to protect your parent, we have a few suggestions for you to consider:
Alert those with hearing loss: Every second counts when a home fire starts. For older adults who may have some hearing loss, relying on a traditional smoke detector may not be enough. They might not hear it, especially if they are sleeping. Newer fire safety technology offers extra support, such as sending an alert to a smartphone or wearable device. Other smoke detectors can flash a light or even shake the bed to wake a sleeping senior. This information from the National Fire Protection Association on smoke alarms and carbon monoxide detectors for hearing impaired people will likely be of interest to adult children.
Plan escape routes: Help your senior loved one plan for and practice evacuating their home from the spaces in which they spend the most time. It's generally a good idea to have at least two different escape routes. Make sure both ways of vacating the home are easy for an older adult under stress to navigate. That means eliminating clutter, checking that windows can be easily opened, and keeping stairs in good repair. Also make sure there is good lighting along the escape route, including motion-sensitive night-lights.
Install a home security system: A home security system can do more than just sound the alarm if a house is broken into. It can also offer an added layer of fire safety protection. Some will even call the fire department if sensors in the home detect smoke, reducing the time it takes for first responders to arrive.
Establish a safe place: It's also a good idea to decide where your aging parent should go after they escape their house. It should be far enough away from the home that they will be safe waiting for help to arrive—maybe a trusted neighbor's house or another building on the property. Then you will know where to find them or where to direct first responders to look.
The Federal Emergency Management Association (FEMA) created a free checklist for families to use for planning. Download it to use when you assess the safety of your senior loved one's home and property.
Mobile Monitoring Unit Makes It Easy to Call for Help
Whether it's for a medical emergency, a home fire, or something else, being able to quickly call for help is important. Consider investing in a mobile monitoring unit that works off of wireless technology. With the simple press of a button, the user can be connected to an emergency operator. Call 1-844-203-5617 to learn more!