How to Recognize an Aging Parent Is Struggling during Your Holiday Visit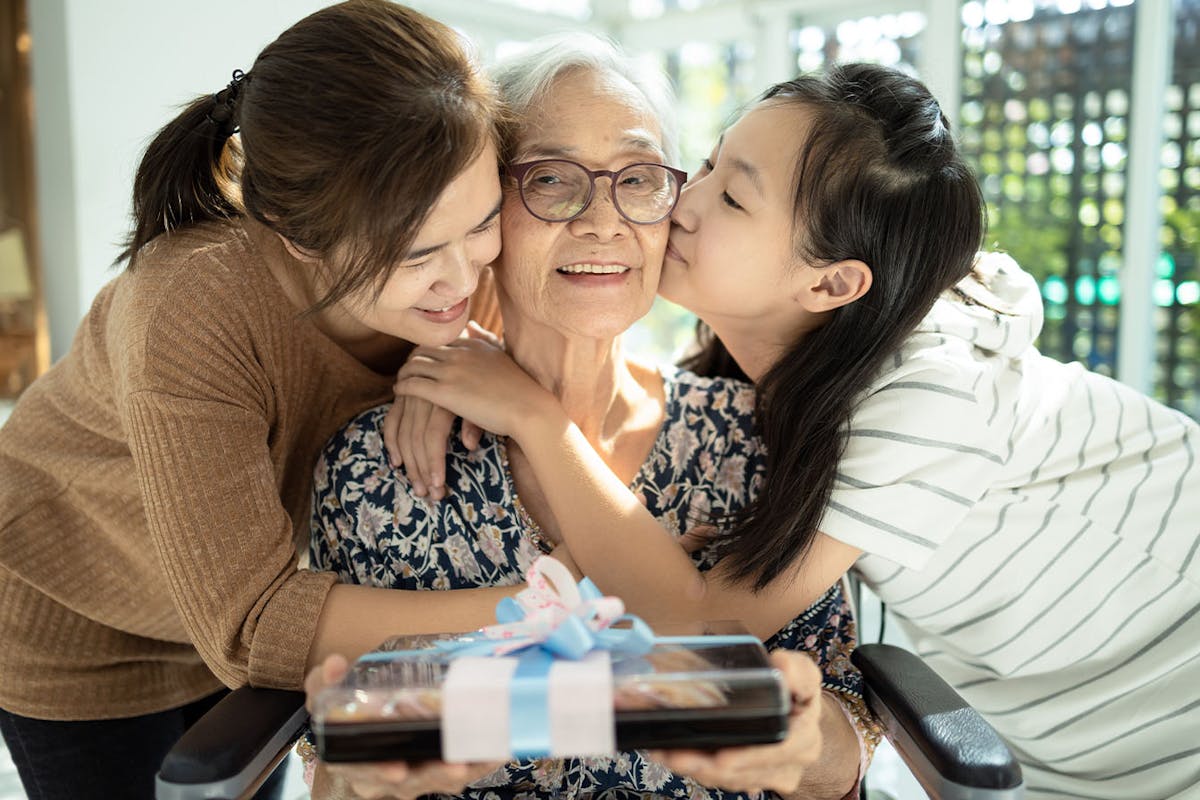 During the holidays, adult children often travel home to celebrate the season with a senior parent. Because the COVID-19 crisis made travel difficult this spring and summer, some families will be reuniting for the first time in many months.
One worry adult children frequently experience this time of year is how to tell if a parent needs in-home care or assisted living. It's a legitimate concern and doesn't always have an easy answer, especially if you suspect a senior loved one might have Alzheimer's. This information may be useful in objectively evaluating your family member's situation.
Is Your Loved One Exhibiting Signs of Alzheimer's?
Alzheimer's disease is the most common form of dementia. The latest research from the Alzheimer's Association shows that over 5 million people live with the disease. By 2050, that number is expected to reach 14 million.
While people are often familiar with the most common warning signs—especially memory loss—other symptoms are easy to overlook or excuse away. Here are a few red flags to look for in your family member and discuss with their physician:
Difficulty carrying on a conversation
Problems writing even a short email or list
Change in disposition or personality
Mismanaging finances or bills
Problems with complex tasks
General Signs a Senior Needs Help
Dementia isn't the only health issue that puts older adults who live alone at risk. Challenges such as poor balance and bad nutrition, as well as vision or hearing loss, might require a senior to accept a little help at home. Here are some warning signs to look for when you visit during the holidays:
Weight change: Gaining or losing too much weight can be a sign of a serious health condition, including depression, cancer, and dementia. An unintentional change in weight can also be caused by arthritis or other mobility problems that impair a senior's ability to shop for groceries or prepare meals.
Declining hygiene: Another red flag can be a change in personal appearance. Is an always tidy parent looking disheveled? Have they developed an unpleasant body odor? A hug can be an easy way to identify changes in hygiene.
Unsteady gait: Falls are the leading cause of fatal and non-fatal injuries among seniors. When you visit this holiday season, pay attention to how well your parent navigates their way around their home and when you are out in public together. Also watch for small clues that might indicate they don't feel safe. Do they avoid using the stairs? Are they having difficulty standing up from a chair? Do they seem more sedentary? These are all signs they might be worried about or at risk for a fall.
Environmental clues: Check for other more subtle signs that a senior is struggling to keep up. Stacks of unopened mail, expired food in the refrigerator, and overflowing laundry are a few signals of a problem. Scorched cookware is another. It can indicate a senior is forgetting when they have something cooking on the stove, which presents a very serious fire hazard.
If any of these describe your parent or other family elder's situation, it's likely time to discuss it with them. They might need the support of an in-home caregiver combined with a mobile emergency alert system. Or the senior may need to transition to an assisted living or memory care community.
Bookmark and Follow Our Blog
To stay on top of the latest news on healthy aging, senior safety, and caregiving, we encourage you to bookmark this blog and stop back often. We publish new articles for seniors and families each week!