Preparing a Senior Loved One's Home for Sale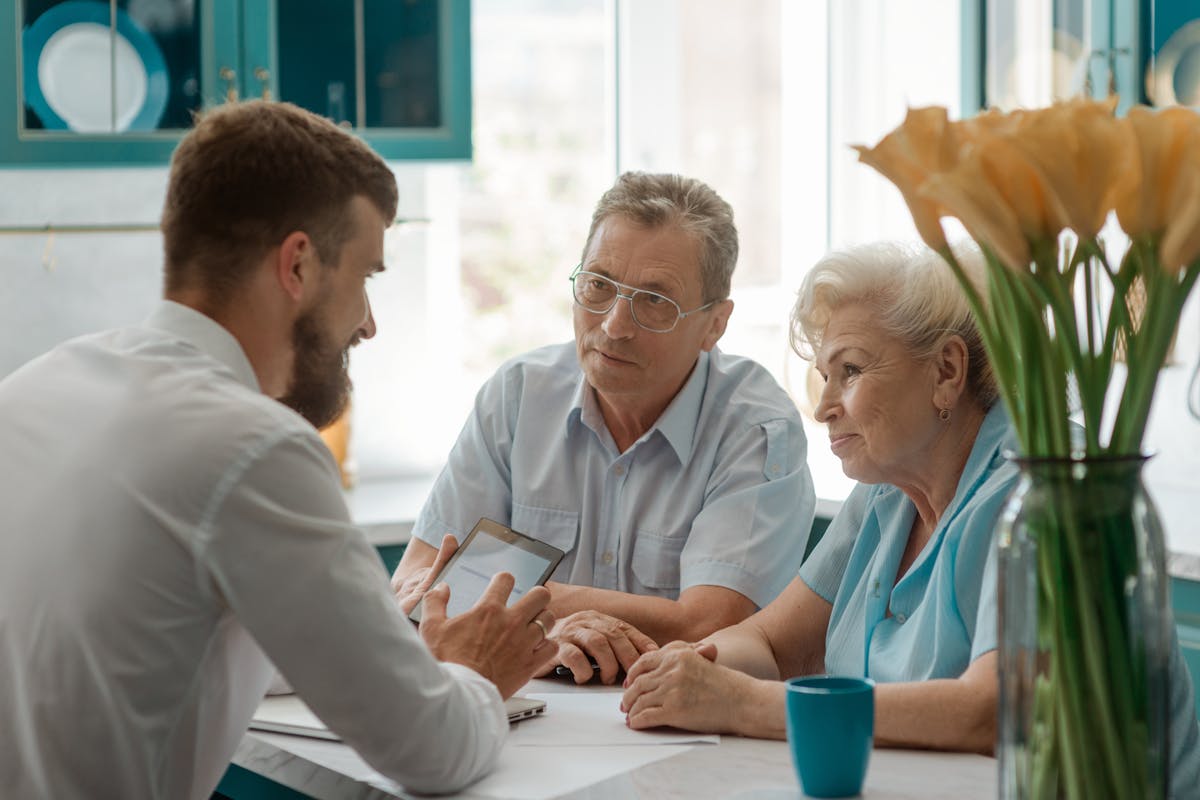 One life transition many older adults experience is the need to sell a larger family home and downsize to a small place or a senior living community. A move to a safer environment for seniors often makes good financial sense, too. An essential part of downsizing is preparing a senior loved one's home to sell.
Today's real estate market is unpredictable. In some areas of the country, homes are selling for full price or over list price within hours of the house hitting the market. Other homes are lingering for long periods of time with little or no activity. In either situation, the key to getting the best price for the older adult's home is making it as appealing as possible.
These tips will be useful as you get ready to list your senior loved one's house.
How to Prepare a Senior's House for Listing
Seniors tend to stay in their homes longer than younger adults. And it's just a fact of life that the longer you live in a home, the more likely you are to have acquired a lot of "stuff." Even if an older adult keeps an organized, tidy home, chances are good they'll have a lot of belongings in cupboards, drawers, and closets. Unfortunately, that can make the house appear smaller, which puts most buyers off.
Start the decluttering process now, even if you aren't quite sure your aging family member will actually move soon. An easy way to get moving is to go room by room disposing of obvious clutter, such as old magazines, papers, and magazines. Just be careful to shred items that have any personal information on them instead of throwing them in the trash.
Then the tough part of downsizing begins—going through years of belongings and personal items to decide what to keep and what to get rid of before the house is listed. Set up and label boxes for items the senior no longer needs. You might also find it helps to pack up and store items your loved one doesn't use regularly to help make the closets look bigger when the house is being shown. Holiday decorations are a good example.
It's often useful to label boxes according to the items' final destinations, such as Donate, Trash, Family, or Storage. Work your way through every room and closet.
Handle maintenance and repairs
As busy homeowners, many of us put off making small repairs or tending to maintenance tasks. When the time comes to sell the house, however, it's important to get those items taken care of. If buyers spot these kinds of issues around the home, they'll likely wonder what important household upkeep has been ignored.
Start by walking around the house and making a list of everything that needs to be repaired. Also take an objective look at the condition of walls, ceilings, and floors. Do any rooms need a fresh coat of paint? That's a routine task seniors might put off because it's inconvenient. Once you have your list, see if loved ones can pitch in and help. If not, hire a handyman. Your local senior center may have a list of companies known for fair treatment in their work with older adults
As the saying goes, you never get a second chance to make a first impression. When it comes to selling a house, making a positive impression is essential. Many buyers drive by a place before even deciding if it's something they want to look at. Don't let poor curb appeal scare people off.
This is another place you'll need to try to be objective. Take a look at the house and property from the curb, walking all the way around the home's exterior. Is it warm and inviting? Shrubs should be tidy and trimmed, and flower beds free from weeds. A freshly painted front door helps, too.
Without going overboard, consider adding a few seasonal items. A new doormat and wreath on the front door can be welcoming. A pot or two of flowers or evergreens is also a nice touch.
Most buyers say lighting influences their buying decision. If the home doesn't have good natural light and there isn't a reasonably priced way to add it, position lamps and floor lights throughout the home. Make sure to place them at different heights for maximum appeal.
Use attractive tiebacks to pull curtains back to allow in as much light as possible through the windows. Before every showing, make sure all the lights are on and the curtains and blinds are open.
Finally, never underestimate the importance of a sparkling clean home and the impression it makes on buyers. It sends a message that the house is well-cared for.
Scrub the kitchen from top to bottom, including appliances. Be sure the bathrooms are spotless and smelling good. Clean the windows to let the light shine in. Have the carpet and area rugs professionally cleaned. Take down the drapes and wash or dry-clean them.
Consider a Mobile Monitoring Unit
If safety concerns are what is driving the decision for a senior in your family to make a move, consider investing in a mobile monitoring unit. These discreet devices allow the wearer to call for help with the press of a button. Call 1-844-203-5617 to learn more today!