Senior Summer Travel Tips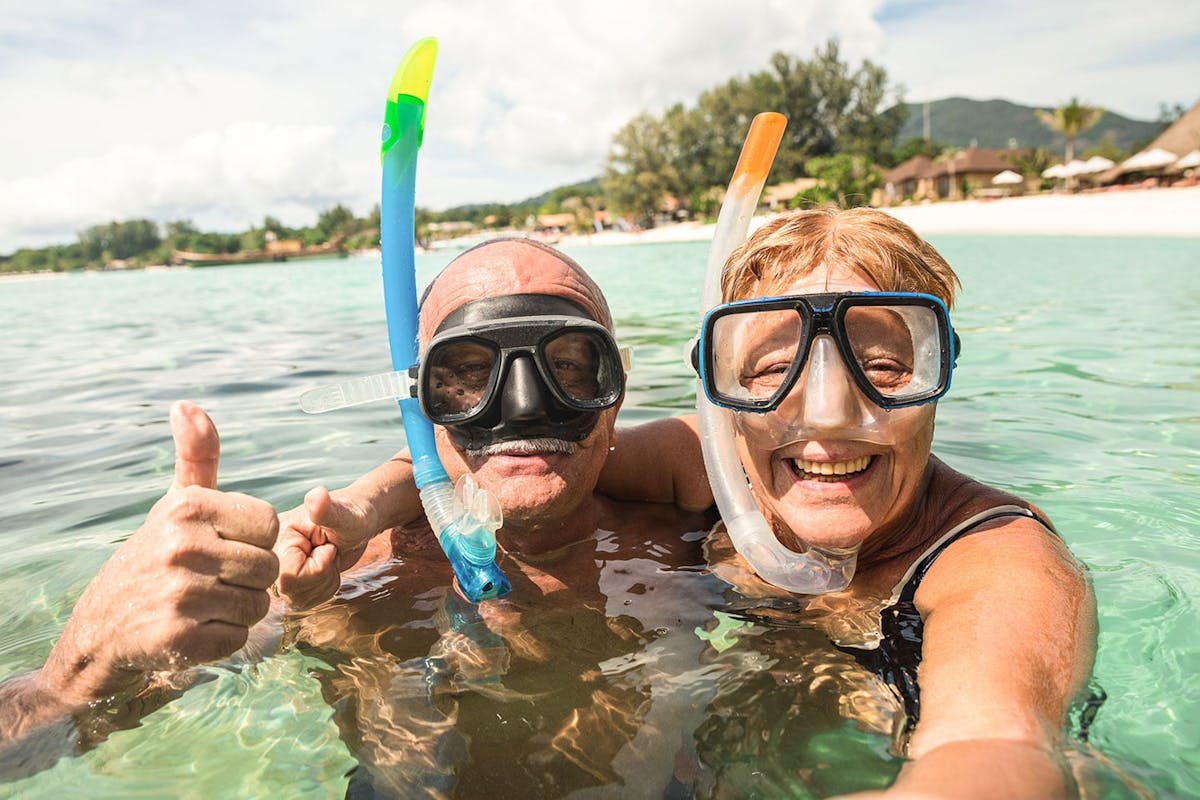 By plane or car, wherever you go, Life Protect has a monitor unit built to travel! Here are a few tips for getting to your destination, hassle free! Hit The Road!
Summer is a great time of year to travel, and there's no wrong choice for where to visit. Are you driving out of state? Perhaps cashing in those hard-earned air mileage rewards points and taking an exotic trip out of the country? Wherever your travels take you, we've included some basic tips you're sure to find useful when you hit the road or take to the skies!
When Traveling By Car, Make Plenty of Stops
This one seems like a no-brainer, but with driver assist tools and so-called "autopilot" features, it's getting easier to stay on the road for hours at a time. Aside from the obvious risks of driving fatigued, sitting for long periods while driving is also harsher than most of us realize. It can affect circulation in the extremities, tighten up muscles, and invites the possibility of frantic, last-minute bathroom breaks that catch us off guard.
Instead, take regular rest breaks, stretch, and take walks when you get there. Slow and steady is best when driving. If arriving quickly is your goal, you might want to consider air travel instead.
Flying By Air
TSA lines aren't getting any shorter, and unfortunately, private air travel isn't getting any cheaper either. That's why when flying, weigh nonstop and layover flight options. This can make traveling feel less rushed and might reduce the stress of delays (should any arise). Two day or air travel, even if it means going twice through grueling, big brother-esque TSA checkpoints, is preferable to a 4-day road trip.
Or, See If Nonstop Flights Are Available
Alternatively, nonstop options are more common as airline ranges continue to expand. Just be sure to watch out for shrinking legroom in the coach seating areas. (Yes, coach legroom has been steadily shrinking on most airlines!) It might be worth the extra expense to upgrade to first class seats if you're a taller traveler.
Accept, Not Expect, The Unexpected
It's always a good idea to plan for lost baggage, no nearby freeway exits, or surprise travel detours. Keep a carry-on bag with important papers, passports, medications, emergency contacts, your Life Protect 24/7 pendant, snacks, or anything else you absolutely need to survive for a 24-48 hour period without your main luggage.
Check With Your Doctor
Planes depressurize and expose their passengers to higher than average levels of radiation during flight. Cars bump and vibrate internal organs on long road trips. If you're experiencing health issues, or perhaps are healing from a recent surgery, confirm with your doctors you're safe enough for your planned method of travel before leaving home. They're trained to spot complications before they become complicated, so make sure you're safe to travel!
Everywhere Is Safe With Life Protect 24/7
Our Mobile Monitor Units are a great addition for traveling abroad. Give Us A Call Today at 1-844-203-5617, and give the ones you care most about peace of mind!