5 Tech Gifts for Senior Dads This Father's Day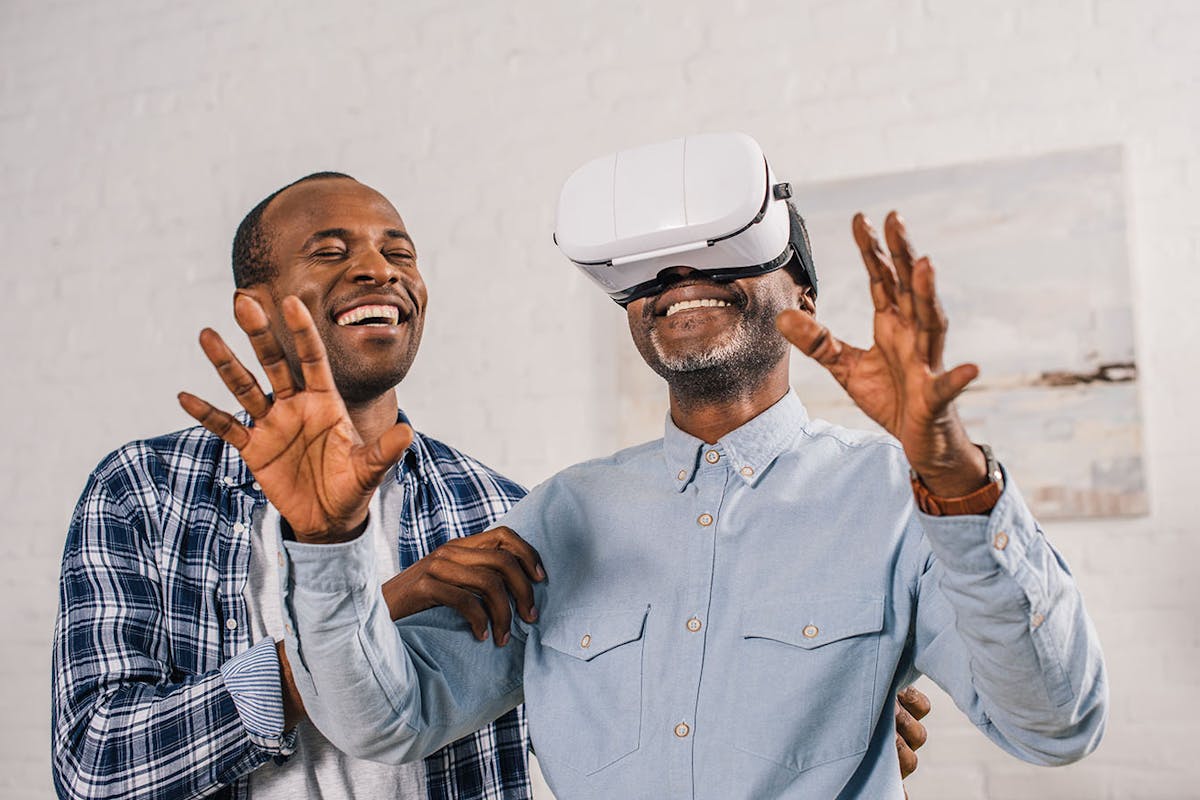 Father's Day is celebrated every year on the third Sunday in June. It's a day set aside to honor the more than 70 million dads in this country. The holiday originated in the state of Washington in 1910 and has grown in popularity with each passing year. One of the traditions we honor on Father's Day is finding a fun or sentimental gift Dad will enjoy.
If you are looking for something to give your father or grandfather, a gadget or tech product might make the ideal gift. Most fathers appreciate new gadgets almost as much as they enjoy having an audience to listen to their latest dad jokes.
We have a few suggestions to help make your Father's Day search a little easier this year.
5 Father's Day Gift Ideas for Families
      1. A drone of his own
This may be the ultimate Father's Day gift for a dad of any age: a drone. He can take it to a local park to enjoy flying with the grandkids or use it to take photos of his favorite wildlife. While some drones are exempt from Federal Aviation Administration (FAA) regulations, it's essential to know your local government's requirements. Visit the FAA's Getting Started page to learn more.
      2. Weather station for home use
Older adults account for almost half of the viewers on the Weather Channel. If your father or grandfather is one, he might enjoy receiving a weather station of his own. They are available with a range of features and at a variety of price points. Some even have large-print displays to make it easier on older eyes. Popular Mechanics reviewed several of the top models to help consumers find a quality weather station at an affordable price.
     3. LED showerhead for better visibility
For an older man with vision challenges, an LED showerhead attachment might make a useful gift. Falls are the primary cause of injuries and disabilities among seniors. Along with balance problems, vision issues are one of the leading reasons seniors experience a fall.
This inexpensive gadget is easy to install and can provide a spotlight for the senior to use while they are showering, as well as getting in and out of the tub or stall. 
    4. Smartphone sanitizer for safety
With concerns about COVID-19 and other viruses a reality for people of all ages, but especially for seniors, another Father's Day gift idea to consider is a smartphone sanitizer. Cell phones often harbor a variety of bugs, and people don't always remember to clean them frequently. These small sanitizing units utilize UV-C bulbs to kill up to 99.9% of all germs and bacteria. Some even have a built-in universal charger.
    5. Emergency alert system
A fear of falling and not being able to call for help when it's needed might keep an older adult from staying active. An emergency medical alert system might be a solution to consider.
Like the suggestions listed above, one of these devices can make a great gift on Father's Day. They'll give the senior dad—and family members—peace of mind.
Call Life Protect 24/7 for Assistance
Life Protect 24/7 mobile monitoring devices allow the user to summon help with the click of a button, no matter where they are. Visit What Our Members Are Saying to read how this small device changes lives, or call us at (844) 203-5617 to learn more!