Easy Technology Tutorials for Older Adults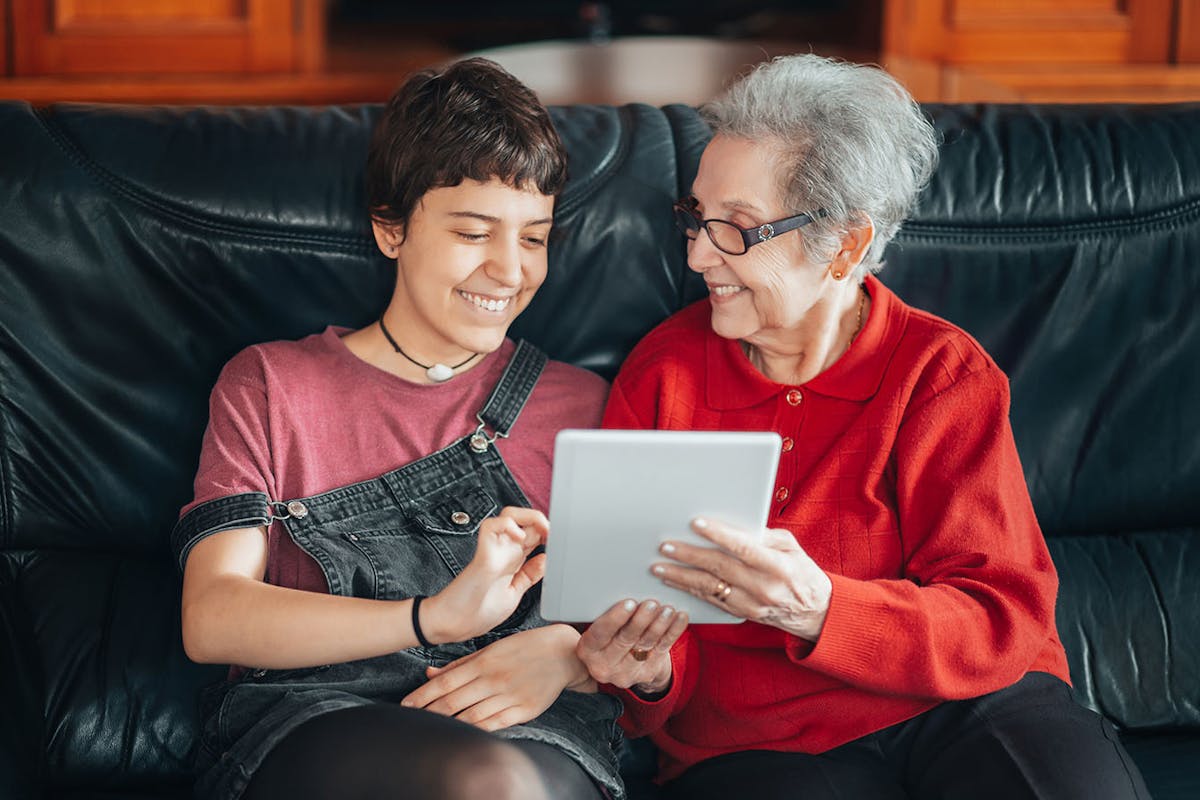 One thing that's become apparent during the COVID-19 pandemic is how important technology is to all of us. It's more essential now than ever to get comfortable with technology, from ordering groceries online to video chatting with loved ones when you are trying to social distance.
According to Pew Research Center, nearly 66% of Americans over 65 were internet users in 2018. While we know that seniors are active users of devices and apps, some have more experience and confidence than others.
We're sharing a few resources designed to teach older adults how to use different types of technology, from mastering email to protecting your privacy on Facebook. We believe these tutorials and articles will be helpful.
Email Tutorials for Seniors
Email is a great way for older adults to stay connected with friends and loved ones, as well as communicate with financial advisors and other trusted partners. Two of the most common email programs are Microsoft Outlook and Gmail from Google. These two videos will give you a good understanding of each of these different platforms.
It's also important to be mindful of potential hacking hazards and identity theft scams. Strategies for Staying Safe and Secure Online from AARP and How to stay safe online part 1 – security tips for seniors from Silver Chain Group both have good recommendations for older adults to follow.
Facebook Basics for Older Adults
How to Set Up Facebook from Lifewire is an informative article that walks you through setting up Facebook step by step. It covers everything from creating your account to managing privacy settings.
If you prefer to watch a video instead, Using and Staying Safe on Facebook is a good choice. It demonstrates how to set up your Facebook account, load a profile picture, find friends, and tour privacy settings. It also explains how to download the Facebook app for your smartphone.
As you work to master the basics of this popular social media channel, it's also necessary to learn how to protect yourself. Are Your Facebook Habits Putting You at Risk for Hacking? shines a spotlight on some of the ways people are opening themselves up to problems on Facebook.
Tips for Seniors Using Tablets
Tablets are increasingly popular with seniors, no doubt because they are easy to use and more affordable than ever before. If you've purchased one or are considering investing in one, these quick tutorials might be of interest.
Two of the most popular tablets for older adults are the Apple iPad and Kindle Fire. Depending on which one you choose, these resources can help you make the most of your device:
A lesser-known device is one that is actually designed for older adults. It's called the GrandPad. Seniors can use the device to video chat with family, send and receive emails, browse the internet, and more. Friends and family can download a free app to connect directly with their senior loved one through this device.
Stay Safe on the Internet
One final resource we encourage you to review is 5 Tips to Help Seniors Safely Surf the Internet. It offers good advice, from choosing strong passwords to shopping securely, to keep you safe online.