Safety Tips for Older Adults Traveling Outside the Country This Summer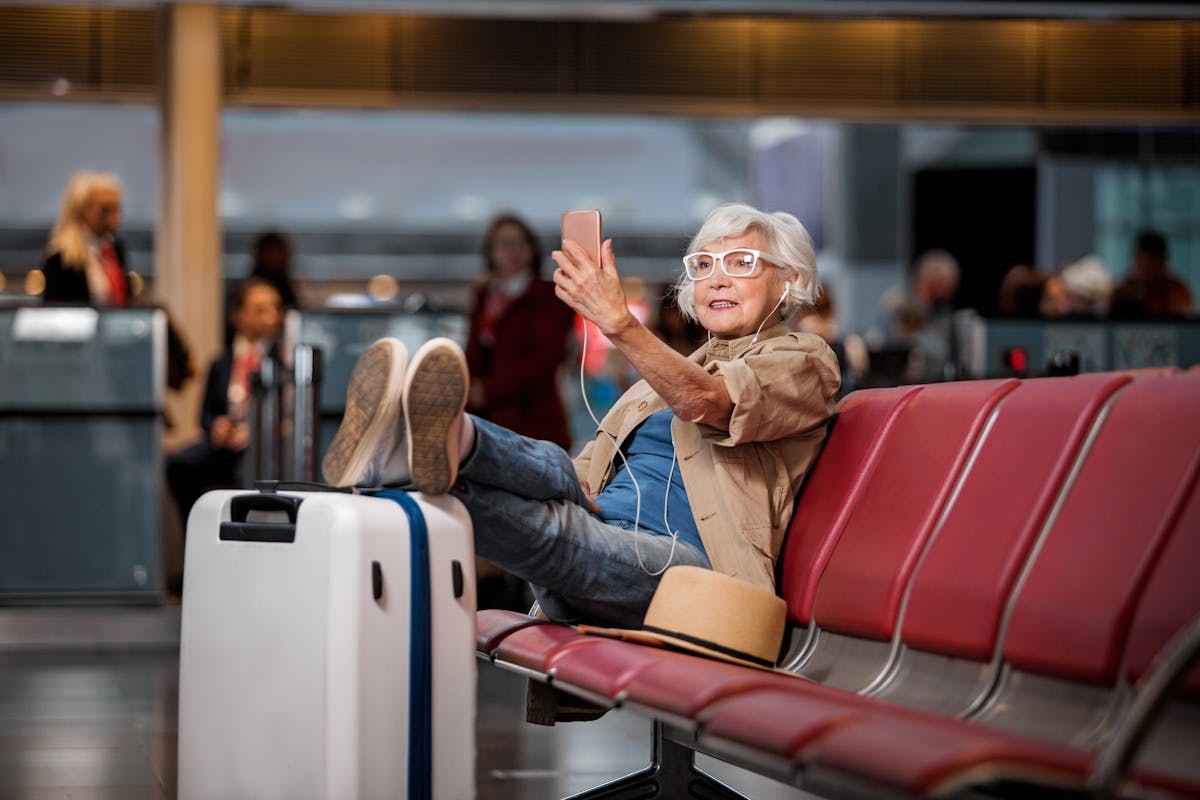 Many older adults dream of traveling once they retire. While families often take weekend trips or vacation getaways, the time demands can make extended travel more difficult. So, retirees and people nearing retirement age often envision lengthy holidays to faraway places.
The COVID-19 pandemic, however, made traveling more difficult, especially outside the country. Many of us settled for planning staycations at or near home. As restrictions ease both in the United States and abroad, people are once again planning vacations.
For seniors, it's important to keep unique safety issues in mind. That includes everything from getting health insurance to taking important medical information with you. Here are a few tips to keep in mind as you plan.
Ways to Travel Safely during Retirement
Plan wisely: Our first tip is to set reasonable expectations for yourself and other older adults traveling with you. Group vacations often involve a lot of walking, including up and down hills and stairs. If you are trying to take advantage of the savings packaged vacations typically provide, make sure you and yours can safely keep up. You might be better served by working with a travel agency that caters to older adults. They will be better able to plan holidays that meet the needs of seniors.
Prepare for emergencies: No one likes to imagine a medical emergency will occur far from home, but it's important to plan for it just in case. Photocopy lists of your medications, key health issues, and physicians' contact information. Bring enough medication to last in case travel delays keep you from returning home on the planned date. However, U.S. Customs and Border Patrol advises against taking more than a 90-day supply. Also keep medications (including vitamins and supplements) in their original bottles. Obtain a note from your doctor to confirm the necessity of all prescribed medications. Store medications in your carry-on bag to make sure they aren't lost.
Obtain health insurance: Many Medicare recipients are surprised to learn their health insurance won't cover trips outside the country. If you have a traditional Medicare plan, you'll need to obtain a short-term health insurance policy before you leave home. Ask your travel agent for advice during the planning process. If you are a member of a Medicare replacement insurance plan, call them to clarify what is covered when you are abroad.
Protect assets: Confirm with your travel agent that the hotels you will be staying at have an in-room safe. This will allow you to tuck money, credit cards, and a copy of your passport away. Use a money belt under clothing or a crossbody purse to lower the risk of pickpockets targeting you. Some of the most pickpocketed cities are also the most popular destinations for tourists, including Rome, Barcelona, Prague, and Madrid.
Check vaccines needed: Beyond COVID-19 vaccines, specific shots may be required to travel to certain regions. While yellow fever or typhoid typically aren't found in the United States, they can be a threat in other countries. The Centers for Disease Control and Prevention (CDC) has a Traveler's Health section on their website you will likely find useful.

Bookmark the Life Protect Blog
If you found this article to be of interest, bookmark our blog and visit often. We share updates each week on topics ranging from senior safety to healthy aging.
If you are looking for a device to allow your aging parent to call for help in an emergency, consider the Life Protect 24/7 mobile monitoring unit. Call 1-844-203-5617 to learn more today!